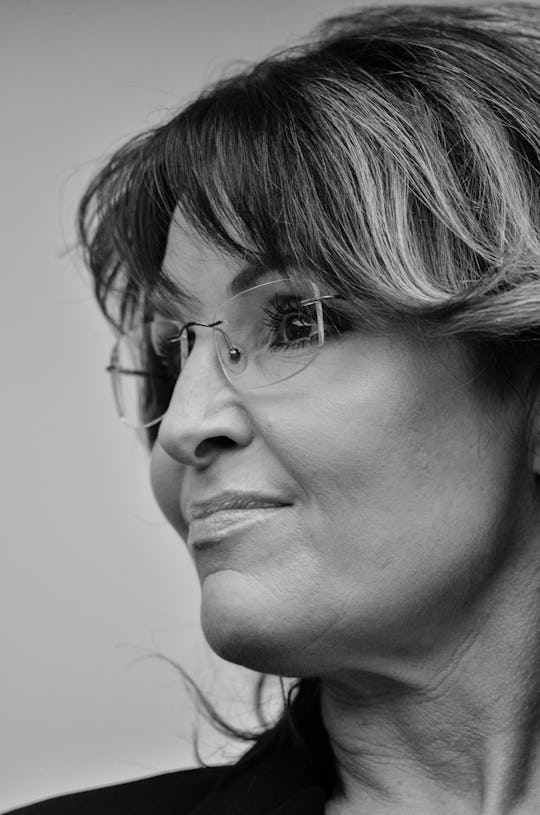 Kris Connor/Getty Images Entertainment/Getty Images
Will Sarah Palin Run For Public Office Again? Trump Is Considering Her For His Cabinet
From the beginning of President-elect Trump's campaign, Sarah Palin was ready to ride the Trump Train. The former governor from Alaska was singing Trump's praises, from one maverick to another, for months. In fact, Trump has reportedly been considering Palin for Veteran Affairs Secretary. But is that where Palin's future lies? Considering her recent (and very public) criticism of the man who really hates being criticized, is it possible Palin is planning to run for public office again rather than hitching a ride on the Trump Train?
Palin recently wrote an op-ed piece for Young Conservatives criticizing President-elect Trump's recent deal with Carrier to keep 1,000 jobs in Indiana rather than shipping them off to Mexico. While details of the deal remain slightly unclear, Indiana offered Carrier seven million dollars over 10 years to keep their business in the state. Palin took umbrage with the concept that a president would favor one business over another. Palin referred to the deal as "crony capitalism" and wondered whether or not the deal held true to the values of free trade:
When government steps in arbitrarily with individual subsidies, favoring one business over others, it sets inconsistent, unfair, illogical precedent.
She went on to say:
Republicans oppose this, remember? Instead, we support competition on a level playing field, remember? Because we know special interest crony capitalism is one big fail.
It's a far cry from the jubilant, if incoherent, endorsement she offered Trump in January.
While neither President-elect Trump or Vice President-elect Mike Pence (who helped to broker the deal as governor of Indiana) have responded to Palin's editorial, it seems unlikely that Trump would take such a public slight in stride. Particularly when he is reportedly considering Palin for one of the biggest jobs in his Cabinet; Secretary of Veteran Affairs. Palin certainly seemed interested in taking charge of such an important position, with ABC News reporting that she told the Trump transition team she felt "as though the megaphone I have been provided can be used in a productive and positive way to help those desperately in need."
Palin delivered a speech about her passion for Veteran Affairs and her thoughts for how to revamp the system including improved health care and securing their benefits. She clearly feels a great deal of passion for the subject. Which begs the question; why rock the boat at such a crucial time? Trump has made a name for himself as someone who can be, as former Democratic nominee Hillary Clinton put it, "baited with a Tweet." So why would Palin criticize him just as she's potentially poised for a position of power in Washington, something that has alluded her thus far?
Palin admitted to The Washington Post in 2015 that she would consider running for office again, but has made no further steps beyond keeping her social media game tight (she has 4.5 million followers on Facebook and 1.3 million followers on Twitter, both of which she updates regularly). She stepped away from public office after she lost the 2008 election alongside former GOP presidential nominee Sen. John McCain. While the thirst for power is strong with this one, Palin might have shot herself in the foot with her recent op-ed decrying Trump's Carrier deal.
I guess he just wasn't maverick enough for her.