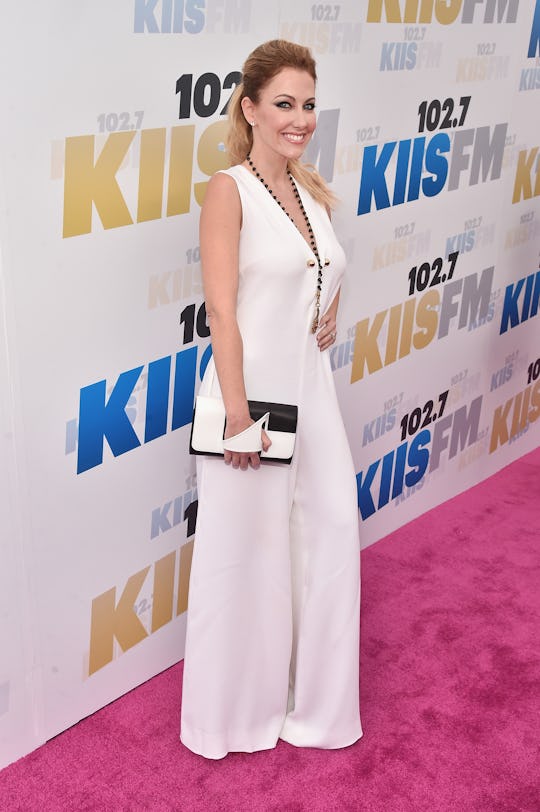 Alberto E. Rodriguez/Getty Images Entertainment/Getty Images
Will Stephanie Hollman Return To 'Real Housewives Of Dallas' Season 2? She Loves The Show
Stephanie Hollman has spent the first season of The Real Housewives of Dallas staying on the periphery of the drama. Aside from unintentionally landing in LeeAnne Locken's line of fire, Stephanie has kept clear of the main conflict as much as she could. So far, Stephanie has been at her best as a supportive bestie, seeing BFF Brandi through tough times and craft projects. With the fate of the show itself up in the air (RHOD hasn't been renewed for Season 2 yet), it's uncertain whether any of the ladies will be back to chug Jesus Juice and debate just the right way to do charity work. Will Stephanie return to Real Housewives Season 2?
Stephanie's best friend Brandi isn't sure that she's returning, and it's hard to imagine Stephanie signing on without her pal in tow. Stephanie herself hasn't confirmed or denied that she'll be back for Season 2; she's keeping quiet on that front. It's possible that Bravo is saving casting and renewal announcements until after the reunion show (which filmed recently), but so far there's nothing official to go off of. Stephanie might be back or she might not – first and foremost, it depends on whether the show comes back at all.
Stephanie certainly seems to have enjoyed her time on RHOD if her intense live-tweeting is anything to go by. She's an admitted fan of the Real Housewives franchise and considering she hasn't had too tough a season it seems reasonable to think she'd be open to returning for another one. Stephanie was also the one to get Brandi involved with the show in the first place, so she's clearly eager to be involved herself. Stephanie and Brandi are such a perfect team that RHOD would really lose something without keeping both of them around.
Stephanie also has a great approach to being on the show. She prepared for her stint on reality TV by signing herself and her husband up for couples therapy so that they could maintain their relationship and not lose sight of who they are because of the cameras. Stephanie is a former social worker, so she clearly understands just how helpful therapy can be. It seems that taking that preemptive step really did help her throughout the season and allowed her to enjoy herself.
"I feel like I've learned more about myself in one year than I have my entire life," Stephanie told Entertainment Tonight. "My husband [Travis Hollman] is amazing. Whenever I was approached to do the show, I did not think I could do it. He was like, give yourself permission to, you know, try something and be yourself, and the worst thing that happens is you don't go back for a season two."
Stephanie has handled her time on the show very well, so if the show does end up being renewed, it seems like there's a good chance of her coming back with it.