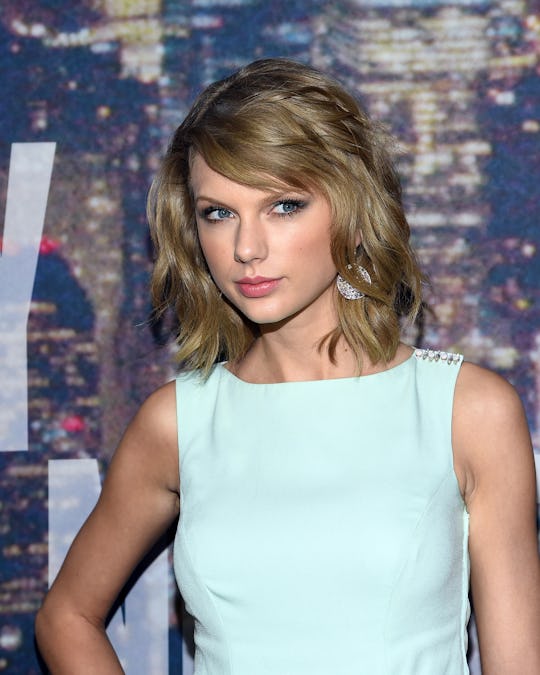 Larry Busacca/Getty Images Entertainment/Getty Images
Does T-Swift's Social Media Blackout Mean Another Album?!?!
Oh my goodness, you guys. Taylor Swift just deactivated all of her social media, and the internet has questions. Chief among them: what does this social media blackout mean? Is this preparation for a huge announcement? Will Taylor Swift release another album soon? What in Swift's good name is going on?
Nobody's certain exactly what the move means, but pretty much everyone is freaking out. And while no fans know for certain what's going on, they're fairly sure a new album is on its way. Why? Because Swift usually drops a new album every two years, and it's been nearly three (long) years since 1989 first came out. Fans haven't heard a peep about new music coming their way from Swift, but rumors of a potential upcoming album have been popping up in headlines for a while now.
Today's social media blackout seems like further confirmation that Swift has a big announcement coming up soon — whether that's the launch of her own new streaming service (another recent rumor) or a new album (pretty please?). The blackout is especially telling because it falls on the three-year anniversary of Swift's release of "Shake It Off," which also happens to be the day she first announced her 1989 album in 2014.
Coincidence? I think not. And neither, apparently, does the rest of the internet. Judging by their reactions on Twitter, fans are certain that new music is imminent:
If this blackout signals a new album on its way, it wouldn't be entirely surprising. Swift has used creative means for album releases before, like she did with 1989: she held "secret sessions" pre-release for fans, and she counted down the hours until the album dropped on her various social media platforms. (I would link you to proof of those countdowns, but all of her social media is gone now.)
Of course, the social media blackout could also mean that Swift has simply decided to live a little more privately. After all, she's been MIA for quite some time now, and considering several (very public) events that have taken place in the last year or so (her sexual assault court case and her Kanye West feud, for instance) she might just want to continue living a little more privately.
Hopefully, however, that's not the case, since thousands of Swift fans are now awaiting a new album with baited breath. I have a feeling some of them won't be going to sleep until they hear more news about why Swift deleted her social media accounts, so with any luck, we'll get either a new album or some sort of explanation before the day is over.