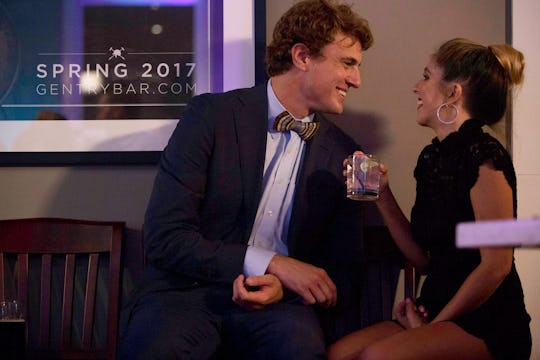 Brianna Stello/Bravo
More Of Bravo's 'RelationShep' Could Be In Your Future
As was to be expected, looking for love was not super easy Southern Charm star Shep Rose, even when Bravo gave him his very own show to do so. Now that the finale of Season 1 is here, fans want to know whether there will be a RelationShep Season 2 or not. The network hasn't confirmed anything, though it's entirely possible the series could return. As much as I want to root for the guy, it's entirely possible that even the best efforts of his BFF Cameron won't help him stay in a relationship for more than year. (Sorry, Shep.)
So if Shep is single sometime next year, there could very well be a second season. Or, perhaps Season 2 could follow him and his new girlfriend as they try to settle down in Charleston. There are tons of ways the network could opt to scale the show. Luckily, Southern Charm also returns in May, so we might also get to see the beginnings of a new romance for Shep there, too, depending on when both shows filmed.
The six episode series was all based on Shep traveling the country to meet women, in search of The One. After going on numerous dates, he picked some winners to all come back to a house in Charleston, where chaos obviously ensued as he went on more dates and eliminated women.
Two of his final picks actually decided to go home on their own — Arden because she wasn't feeling it and Bella because she got called back to work. Both of which is sort of hilarious in a sad way. Like, could you imagine if Bachelor contestants just peaced out? LOL, sorry again, Shep.
After he sent poor Kylie home for not liking boats and the beach, Shep had to choose between Priscilla and Peyton. According to an interview he gave with the Morning Breath, it was never supposed to be serious. He said that there's no proposal happening:
No, absolutely not and that was a stipulation in the beginning. I only got to know these girls over a two month period. Let's be realistic about life. I've certainly tried to be as much as possible.
Given that he revealed that he hooked up with another "Bravolebrity," Jackie Shulman from Summer House, pretty recently on an episode of Watch What Happens Live, it's difficult to take bets on whether he found the real deal on the show.
He was surely looking for it when the whole thing started, and got very real in his Bravo bio about what's been holding him back from a healthy relationship. Shep said that he was seeking change and wanted to learn how to "stop passing the buck and perhaps show himself and those around him that he is capable of hanging up the old saddle and settling down with a lovely lass."
He was super bummed about Bella leaving, which might mean that they'll meet again some time. Also, I'm secretly rooting for him and his producer, Sarah, to end up as a couple eventually, since they seem to have some chemistry. And he didn't seem opposed to the idea when Andy Cohen asked him.
In an interview with the Decider, Shep said the hardest thing was letting some of the women down. "The hardest part is, and I mean, for anybody I imagine, is saying to somebody, 'I don't feel as strongly about you as I do about somebody else,'" he said. "And so that sucked. And to have cameras around for that, it's just a very scary thing."
But regardless of whether Shep really does find true love or is still on the prowl, there are tons of reasons that Bravo should think about a second season. Come on, Shep, do it for the fans, if not for love.
Check out Romper's new video series, Romper's Doula Diaries:
Watch full episodes of Romper's Doula Diaries on Facebook Watch.