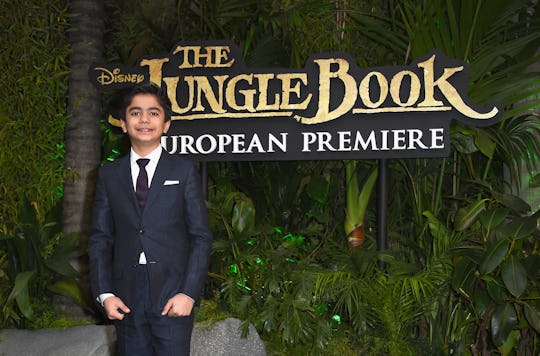 Ian Gavan/Getty Images Entertainment/Getty Images
Will There Be A Sequel To 'The Jungle Book'? The Cast Seems Up For It
The Jungle Book is evolving. Disney's 1967 animated film brought Rudyard Kipling's 19th century children's book into the living rooms and hearts of generations of spellbound children. The newest version of the classic — a stunning mix of live-action shots and enthralling digital animation — is making a major impression on a new batch of tech-savvy kids and their parents alike with the story of Mowgli, a "man-cub" lost in the jungles of India and literally raised by wolves. And because in the age of the internet we hunger for more good entertainment as fast as our hearts hammered as Mowgli vaults from tree to computer-generated tree in the new-age remake, we really want to know: Will there be a sequel to The Jungle Book?
Update: Disney confirmed on April 25 that it will make a sequel to The Jungle Book, and it will be directed by Jon Favreau and written by Justin Marks, who worked on the first live-action remake, according to Variety.
It seems like there will be. According to The Hollywood Reporter, director Jon Favreau and screenwriter Justin Marks are already in negotiations to reestablish their roles for a return.
While the movie opened Thursday night in North America, it's already raked in $31.7 million, thanks to international premieres last weekend in the Asian and Latin American markets, grossing $8.4 million in India alone. Here in the United States, Rolling Stone called the film a "visual marvel" and implored audiences to "prepare to be wowed."
All that suggests that fans would be more than receptive to a sequel, especially considering the depth of talent in the cast, which includes Bill Murray as Baloo the bear, Ben Kingsley as Begheera the panther, Scarlet Johansson as Kaa the serpent and Lupita Nyong'o as Raksha the mother wolf.
At the film's European premiere in London April 13, director Jon Favreau told Reuters that the possibility of a sequel usually hinges on audience reactions to the first. "If it does well, I'm sure we'll figure out a way to do more chapters of it," he said. "It's certainly something I would love to be involved with."
Film producer Brigham Taylor said he'd love to work with "everyone" again. "I think this has really been a dream team, the way this has come together, and the result that we have," he told the outlet.
The Jungle Book retains the emotional gravity and the raw thrill of both its book and film predecessors. It also delivers its own drama and breathtaking visuals. It's like other Disney movies in the sense that kids will grow up with it ingrained in the fabric of their consciousness. It stands out, though, because, well, it's just so utterly original and different from anything we've ever seen before.
So, will there be a sequel? I think that Sir Ben Kingsley, the voice of the panther Bangheera, put it best with his answer to Reuters reporters at the London premiere: "Yes, please."