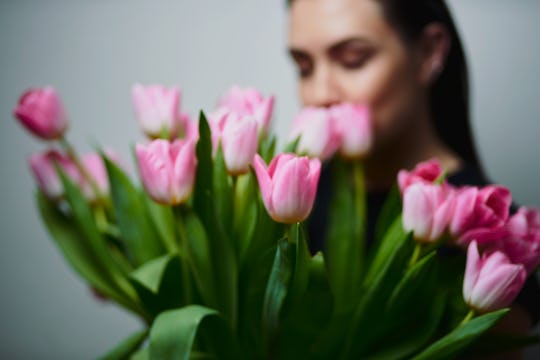 Cheberkus/Fotolia
Here's Your Horoscope On The First Day Of Spring, So You Can Prep For The New Season
On Tuesday, March 20, the Northern Hemisphere will welcome the spring equinox, marking the official first day of spring. As you might imagine, an equinox is a big deal in the astrological world, and whether you're a faithful horoscope-follower or only an astrology dabbler, there's no better time to check in with the stars than at the dawn of a new season. Here's your horoscope on the first day of spring, with special attention paid to the trouble stirred up by the Mars-Saturn conjunction.
As astrologer Matthew Currie, who writes for Beliefnet, explains in an interview with Romper, the first day of spring is known in the astrological world as the Aries ingress chart, and its influence is felt throughout the season. Of course, the impact of the Aries ingress will vary based on an individual's birth chart. "Astrology is full of complications," says Currie.
The Aries ingress chart this spring is particularly interesting because of a Mars-Saturn conjunction, which can make things a little rocky for most sun signs. For Currie, the conjunction represents aggression and trouble dealing with authority figures, so you can probably expect an uptick in power struggles with your toddler or teen. But don't worry — when it comes to astrology, it's never all bad news.
"Just because that Mars-Saturn thing is the big news for the Aries ingress chart, I don't want anyone to think it's all doom and gloom," says Currie. On the bright side, for instance, there's also a Mercury-Venus conjunction that gives creativity and fun activities a real boost.
And Virgo, Capricorn, and Taurus children will actually flourish during this time, says astrologer Laura Boone, who writes a monthly column for SWAAY, in an interview with Romper. These kids will be heads down, crushing their homework. As for the signs experiencing anger and low energy as a result of the situation up above, Boone says you can expect that to dissipate by the second week of May.