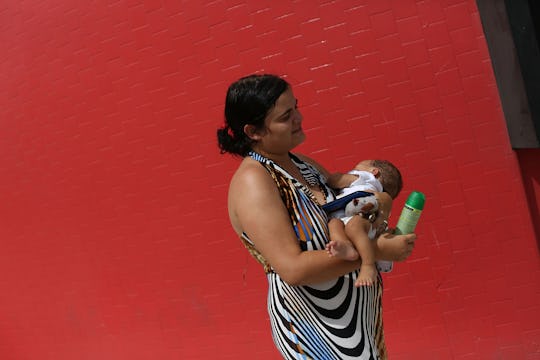 Joe Raedle/Getty Images News/Getty Images
Zika Money Is Half Gone, White House Says, Proving Congress Needs To Act Now
After the Centers for Disease Control and Prevention's $16 million investment in Zika-monitoring grants on Tuesday, less than half of the CDC's Zika funds remain to fight the virus in the United States, according to The Hill. Likewise, the Obama administration's Zika funds are over half gone, as well, with around $173 million remaining of the White House's original $374 million Zika budget. With the CDC having issued a historic travel warning on a Florida town on Monday, the United States' Zika situation seems to be worsening, not improving — and the country will need more funds in order to track and fight the virus.
"We have an unprecedented health threat, and we don't have the robust resources that would enable us to respond most effectively," Dr. Tom Frieden, director of the CDC, told TIME last week. "Without additional resources, this is like fighting a fight with one hand tied behind our backs."
However, the chances of increased funding are low. Shortly after blocking a bill to provide the Obama Administration with $1.1 billion in Zika funding, Congress broke for recess in mid-July, and it won't be returning until September. On Tuesday, Florida Sen. Bill Nelson wrote an open letter to Republican majority leader Sen. Mitch McConnell, urging him to "immediately reconvene" the Senate in order to pass an emergency spending bill.
With an outbreak in a Florida town becoming serious enough to warrant a groundbreaking CDC travel warning (the first of its kind within the United States), now is not the time for Republicans and Democrats to drag other political issues into Zika funding. Originally, a spending bill for $1.1 billion was pushed forward in the Senate in May — only to come to an abrupt stop soon after due to partisan battles.
Republicans wanted to add provisions to the Zika funding bill that would limit Planned Parenthood, cut funding to the Affordable Care Act, and allow Confederate battle flags to be flown in federal cemeteries. Democrats blocked the provisions and the bill stalled. Congress eventually broke for recess without providing extra funding to Zika-fighting efforts. And now, here we are — with a national emergency and dwindling Zika funds.
In his recent letter to McConnell, Nelson suggested an alternative to reconvening the Senate, as well, while still getting Zika funds approved. He wrote:
If you feel it would be too difficult to immediately reconvene the entire Senate, you and Sen. Reid could, under Senate rules, simply agree ... to take up and pass the same $1.1 billion Zika-funding bill that the Senate overwhelmingly passed back in May by a vote of 68 - 30.
According to experts, plans to fight Zika could be delayed due to the lack of funding. "Without a clear commitment from the federal government, private sector partners working on diagnostics and vaccines will choose not to proceed," Marissa Padilla, a spokeswoman for the U.S. Dept. of Health and Human Services, Marissa Padilla, told Time in July. "Meanwhile, countless other efforts to combat Zika will be jeopardized."
It's time for Congress to untangle its partisan battles from much-needed emergency health funding, or the United States could find itself dealing with far more costly — and heartbreaking — consequences due to Zika's spread.