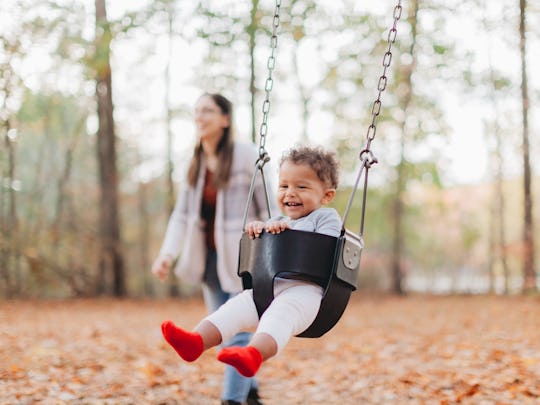 Rohane Hamilton / EyeEm/EyeEm/Getty Images
13 Other Baby Names Like Elijah, If You Like Its Sound & Meaning
These names definitely belong on your list.
The baby name Elijah has been around since Biblical times but its popularity seems to ebb and flow. Lately, we're hearing a lot more Elijahs — my son has one in his kindergarten class — so it's no wonder if might be on the top of many people's baby name lists this season. But what if you want to name your child something akin to this prophetic designation and not the exact name itself? We're glad you asked. We've compiled 13 baby names that are great choices if you like Elijah.
But first, a little Elijah history. According to Crosswalk.com, the name Elijah means "The Lord is my God." Elijah, according to the Christian faith tradition, was a prophet who worked miracles during King Ahab's reign in the 9th century. For instance, in the Book of Kings, Elijah brings a boy who has died back to life. Not too shabby. Perhaps that's why Elijah ranked as the fifth most popular baby boy name in 2020, according to What to Expect.
So to give you names as powerful as this one, first up, we're going Old Testament on you with some other old timey Bible names. Next, we'll filter our search to names that feature three syllables because sometimes it's the sound of a name that grabs a parent more than the name itself. And finally we'll do some rhyming. Buckle up.
So there you have it. Elijah might be on the tip of your tongue, but with a little creativity and a little paging through the Old Testament, you can come up with something that's not quite as ubiquitous, but just as meaningful.