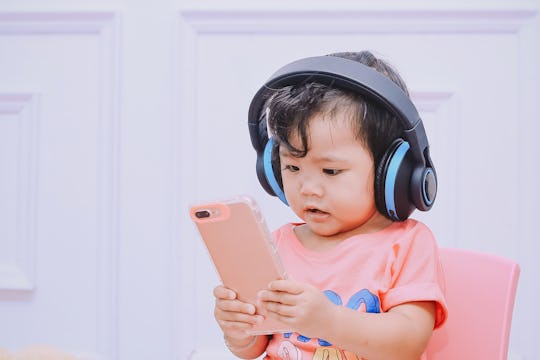 Firmansyah Goma / EyeEm/EyeEm/Getty Images
29 Educational Apps For Toddlers To Stay Busy
Keep them entertained and learning with these apps.
As most parents have learned in the past year and a half, a little extra screen time here and there for your kids through the course of your day is bound to happen. Instead of watching TV for hours on end, these educational apps for toddlers to use will encourage your little one to learn and keep them busy.
The American Academy of Pediatrics (AAP) recommends limiting screen time to one hour of "high-quality programming" per day for kids ages 2 to 5. But in the reality of day-to-day life, despite your best intentions and a slew of indoor activities on tap, more than an hour's worth of screen time will probably happen from time to time. Even if you and your tot stick to the one-hour recommendation, you can install a variety of educational apps on your tablet or phone to meet the AAP's high-quality programming recommendation and keep your toddler occupied.
Whether you're working from home, need your hands free to make (or eat) a meal, or just really need a few moments of peace and quiet without a toddler begging you to play, educational apps can provide a welcomed reprieve for parents. I don't know about you, but I'm willing to do just about anything at this point to keep Frozen II from playing on an endless loop on my TV.
We only include products that have been independently selected by Romper's editorial team. However, we may receive a portion of sales if you purchase a product through a link in this article.
This article was originally published on