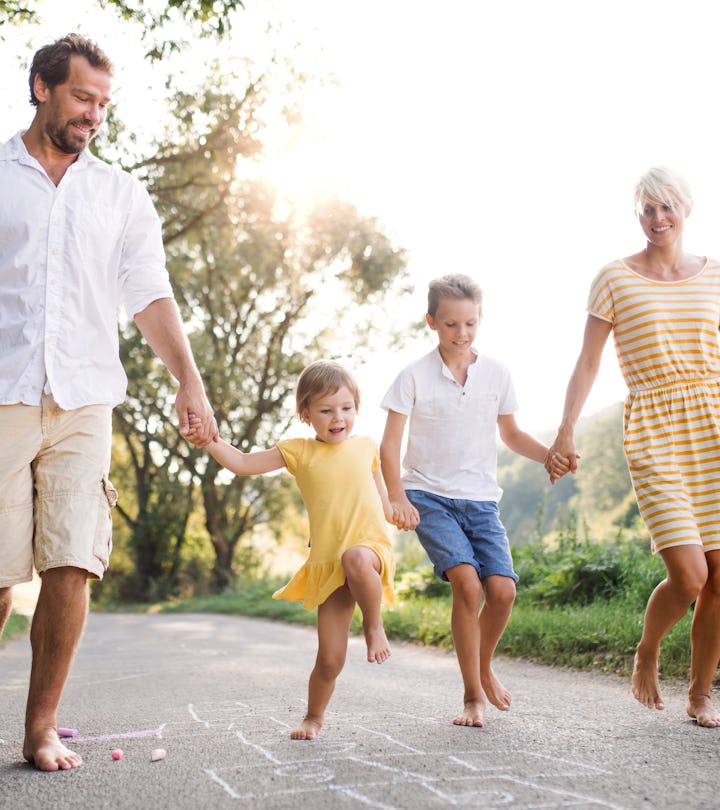 Jozef Polc / 500px/500Px Plus/Getty Images
40 Fun Family Games That Don't Cost A Dime
Found objects and a little bit of imagination are all you need for hours of fun.
Bored, bored, bored. Bored to distraction. If that's your children's reality right now, we get it. We're all feeling some cabin fever as of late. At this point you've probably exhausted every kid-friendly Netflix show, used every bit and bobble in your craft kit, and run out of ideas to entertain your brood. The eye rolls are increasing and the heavy sighs working overtime. It's time to get back to basics. We're talking about no batteries needed, imagination-only games everyone can play. We give you a handy list of games to play when the whole family is bored out of their minds.
Sure, these ideas don't involve fancy CGI graphics or the latest advances in toy technology. They don't come with jazzy accessories or instructions, but they've been keeping kids entertained for, in some cases, hundreds of years. Time-tested, parent- and kid- approved? Heck yes. The only requirement needed to make these games successful is a positive attitude from all participating parties, and that starts with you, parents. If you look like you're having fun, chances are your kids will too. Lead by example and roll out these classic family activities for at least an hour or two of honest to goodness playtime the whole family can enjoy.
Boredom is real, but it doesn't have to be the end of fun. With these free game ideas (and a little positive energy), you can get your family back in the playful spirit.
This article was originally published on