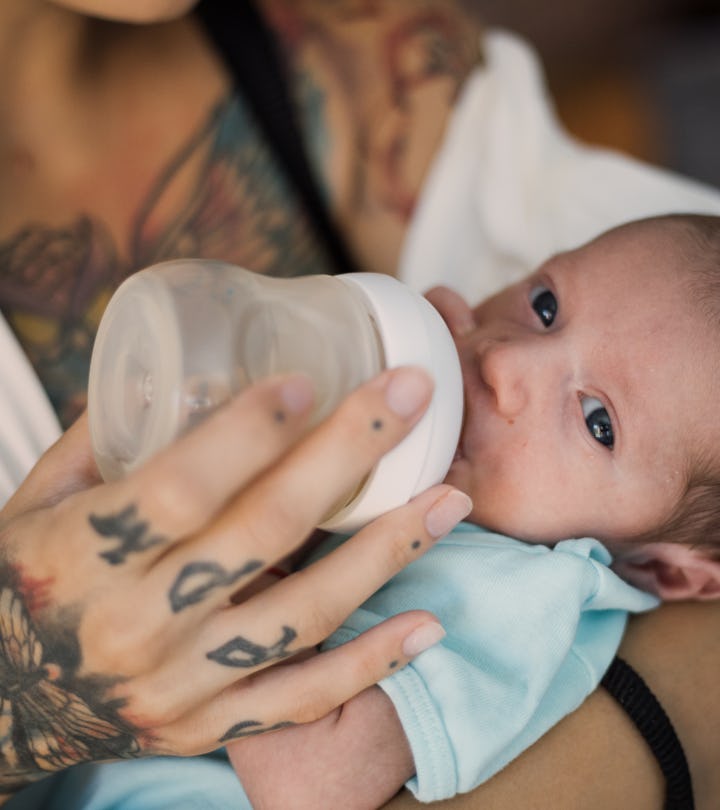 milorad kravic/E+/Getty Images
6 Reasons Why Your Baby Seems To Hate Their Formula
If your baby fusses during feedings or flat-out refuses their bottle, try these six tips.
Sometimes formula feeding is seen as the easy alternative to breastfeeding, but as most formula-feeding moms know, it can be a struggle to find a formula your baby likes. Some babies are easygoing and eat anything, but it's important to know how to tell if your baby hates formula, and of course, what you can do to get your little one to eat.
If you need proof that there's no perfect formula for all babies and that you may have to spend time finding the right one for your baby, just take a stroll down the baby aisle at your nearest store. There are so many brands and types that it can feel overwhelming trying to choose the right one. But when it comes to baby formula, there's no "right one" except the kind that's right for your unique baby.
While some babies can tolerate and enjoy any formulas, others may be more sensitive. As a parent, all you can do is keep offering different options, and keep an eye out for signs of poor nutrition. If your baby is having any kind of allergic reactions, including rashes, weird stools, or vomiting, or if they aren't gaining weight properly, you should definitely let your pediatrician know. You can also consult with a dietitian or nutritionist who can guide you on the healthiest and most suitable formula options for your baby.
In the meantime, here are some ways to decipher why your baby may be fussing when you feed them, or going on an all-out hunger strike.
Experts:
Hiba Matalka, M.S., registered dietitian at Children's of Alabama
Charisma Garcia, M.D., board-certified pediatrician, Texas Children's Health Plan The Center for Children and Women
This article was originally published on