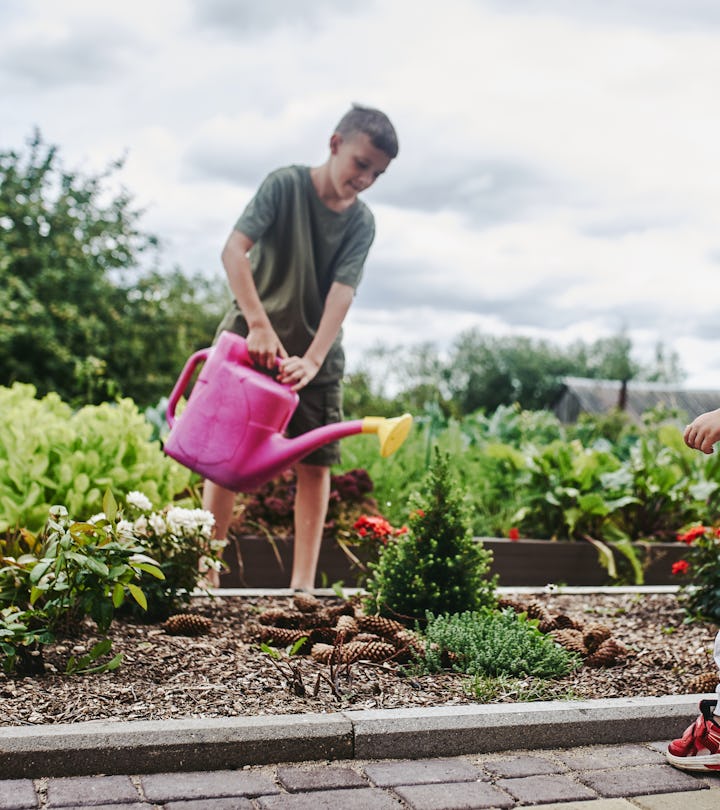 Ekaterina Goncharova/Moment/Getty Images
How To Explain Earth Day To Your Kids & Nurture Your Little Environmentalists
Get them to love and protect the outdoors.
Celebrating Earth Day is always better when you get your squad in on the action. Motivating the family to do their part in helping Mother Earth isn't just a chance to make a difference and have fun doing so: it's also a great learning opportunity for the kids. That said, Earth Day might feel confusing for little ones who don't understand what the fuss is all about. Considering how to explain Earth Day to your kids is the first step in raising the next generation of environmentally conscientious citizens, and a task that may be easier than you think.
Children get excited about learning new and interesting things, and they love to get hands on with their new knowledge. Earth Day is the perfect opportunity to both educate and motivate your kids to make a difference in the world. Once your little ones learn all the ways Earth is being harmed, their compassionate hearts will empathize. Learning why Earth Day is observed and understanding how everyone can play a role in making things better is the goal when explaining this holiday to children. And even though some environmental issues are complicated, planting the seed while they are young will give them the framework to comprehend more as they grow.
Don't let April 22 come and go without having a chat with your kids about Earth Day. Once you've talked it out, start to make the day fun. Think interesting activities, getting their hands a little dirty outside (literally), and exploring Mother Nature at its finest. The possibilities can be endless, but use these ideas to get the conversation started and to guide your little environmentalist down the path of conservation.
Earth Day doesn't have to include a bunch of talk about climate change, but it is a great way to explain why we celebrate and why it's important. Make sure they just enjoy Earth and get outside — that's the best way to explain Earth Day!
This article was originally published on