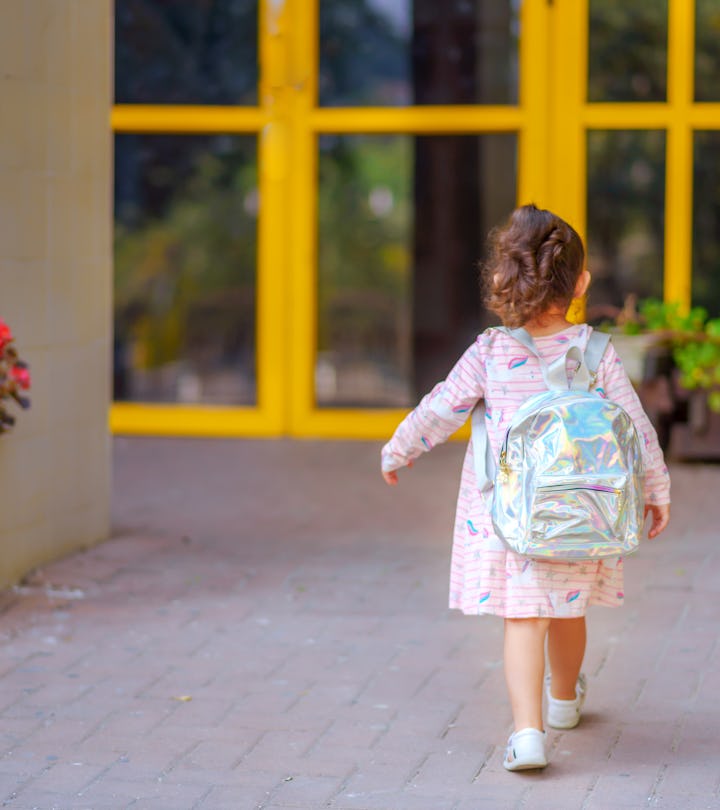 Shutterstock
Milestones Your Kid Is Ready For, But You Definitely Aren't
My kid is going to sleep in his crib until college if I can help it.
As all parents know, your children's milestones are an amazing and exciting thing. But if you've experienced certain milestones, you'll know that there are some milestones your kid is ready for, but you definitely aren't. Milestones such as moving to a big-kid bed, getting rid of diapers (the accidents, oh, the accidents), and more can be a little fraught with anxiety. For some parents, it's the adorable little quirks that we miss the most — like how they mispronounce words or when they no longer need you to come fight the monsters hiding in their closets at night.
Hopefully, all kids hit these milestones and more one day, but when it happens when you least expect it, it can be quite shocking and throw you for a loop. Thankfully, my child will be sleeping in his crib until he goes to college, so I won't have to worry about him escaping his room and destroying the house. Obviously that's going to happen. Right? Right?
Just remember, as stressful as these milestones can be for you, they mean the world to your kid. And almost all neurotypical children go through the same ones before they head off to elementary school. You're not alone. But it's totally OK to shed a tear when your child decides they no longer want snuggles or to be rocked at night — no matter how much sleep you're getting now — or if they suddenly start pronouncing words correctly. It can even be an emotional moment the first time they poop on the floor sans diaper — though you may be shedding a tear for a different reason.