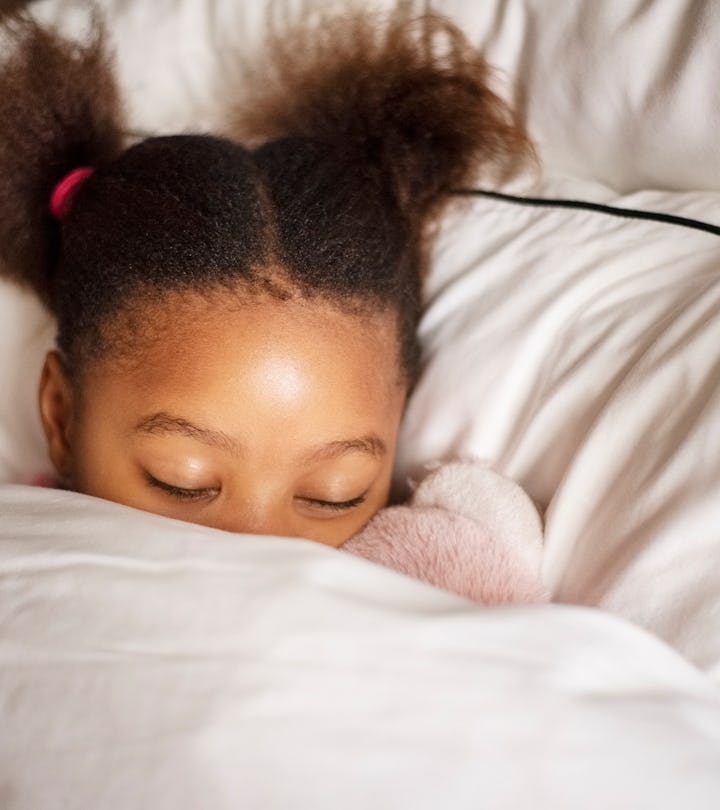 NickyLloyd/E+/Getty Images
Is Your Kid Ready To Ditch The Nighttime Diaper? Look For These Signs
Ready Or Not, Here You Go! Nighttime Diapers May Be Gone For Good.
There are many exciting and wonderful milestones your child goes through, but in my opinion, being potty trained is one of the most exciting (and freeing) of all. Things get a lot less expensive, and you don't have to wrestle them anymore to change their diapers when they're suddenly as strong as a grown adult, slippery as an eel — and as stubborn as a mule. As such, my family's currently looking for signs our kid is ready to get rid of the nighttime diaper. We potty trained him for daytime a few months ago, and now I think we might be ready for the final leap. The grand prize, the holy grail: night time potty training.
Is your family ready to take the leap? Sometimes I think the parents are more worried about it and unprepared than the child, because let's face it, anytime something affects our kids' sleep, we are going to be a little wary to rock the boat, am I right? But knowing the expert-approved reasons that your kid seems ready may help ease your stress a little bit, which in turn will ease any stress your child may feel, too.
An important thing to note? "Children's bladders actually double in size between the ages of 2 and 4, which means that while your toddler may be fully daytime trained and able to control their bladder for a few hours at a time, the 10 to 12-hour overnight stretch may not be physically possible for a few more months, as they simply do not have the bladder capacity to 'hold it' that long," says potty training and pediatric sleep consultant Mary Vaughan. "Most commonly, children reach this milestone without any intervention between 6 and 12 months after daytime potty training is finished."
So if you think your child's ready, here are some signs to ditch the night time diaper.
Experts:
Dr. Daniel Ganjian, pediatrician at Providence Saint John's Health Center in Santa Monica, California.
Mary Vaughan, pediatric sleep consultant and potty training consultant, founder of Mother Together.
Dr. Gina Posner, Gina Posner, pediatrician at MemorialCare Orange Coast Medical Center in Fountain Valley, California.