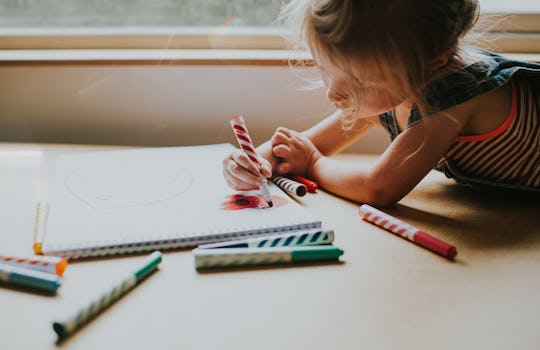 Catherine Falls, Getty Images
Kid-Approved: 20 Screen-Free Indoor Activities
Because you need to keep them busy (and keep yourself sane)
Sure, it might keep them occupied (read: quiet) when you have to get something done, but sometimes, it can feel like there's just too much tech. That's when you might decide that it's time to slow down the screen time and do something that doesn't involve smartphones, tablets, or other devices. But what else is left? A lot, according to these moms who offered up 20 screen-free indoor activities for kids that will keep them busy and just might build in some bonding as well.
The problem is that it's just so hard to turn off the tablets and video games and smartphones. They're fun, entertaining, and provide instant gratification, so really, who would want to get rid of that? As it turns out, though, there might be so much more that you and your kids are missing, if only you put down your screens. "Screen-free activity time leaves space and availability for special family moments to occur that create memories that truly matter and will always be remembered and treasured," pediatric occupational therapist and author Dr. Elizabeth Jennings tells Romper in an email. "When kids are able to spend active, engaged, face-to-face quality time together with their families, they improve their social, mental, and self-regulation skills, in addition to an increase in their activity level, resulting in less physical, emotional, and behavioral problems such as obesity, depression, and aggression from extended screen use."
So now that you know that it's good to turn off the tech every once in a while, what are you going to do with all that time? Start with some of these activities that kids and parents give the thumbs up to, and see what life is like sans screens.
It's hard for children — and even adults — to take a break from devices once in a while. But once you get past the tantrums and the 'tude, they'll find ways to occupy their time, either with the toys and supplies available to them, or even by spending quality time with you.