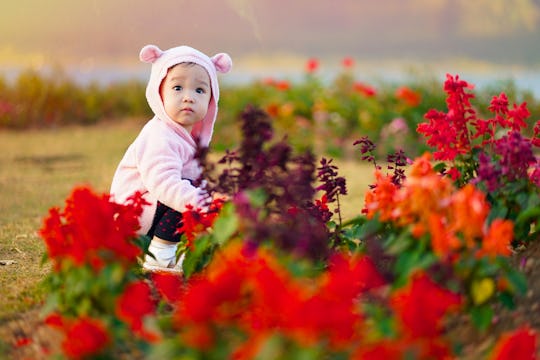 Shutterstock
40 Spring-Themed Baby Names That Celebrate New Life
By the time mid-March starts to roll around, the days start getting longer, the sun is a little warmer, and the birds start chirping to let you know winter is coming to an end. It's always a welcome change, and if you're expecting a little one between March and June, it's only appropriate that you add some spring-themed baby names to your list of options. Spring is synonymous with new life, right?
When the weather starts to actually change depends a lot on where you live, but officially spring starts on March 20 and goes through June 20. It's three months of blossoming flowers, sprouting grass, warm days, and cool nights. There are plenty of amazing things about every season, but there's just something about spring that makes it a little extra special.
So, if you're expecting your own little spring arrival, but have absolutely no idea what to name them, use their birth season as inspiration. Between the birds, flowers, weather, and even the bugs that start emerging in the spring, there is no shortage of options. You can go the traditional route with a name like April, or get creative with something like Dalfon, which means raindrop.
Here are some other fantastic spring-themed baby names.
This article was originally published on