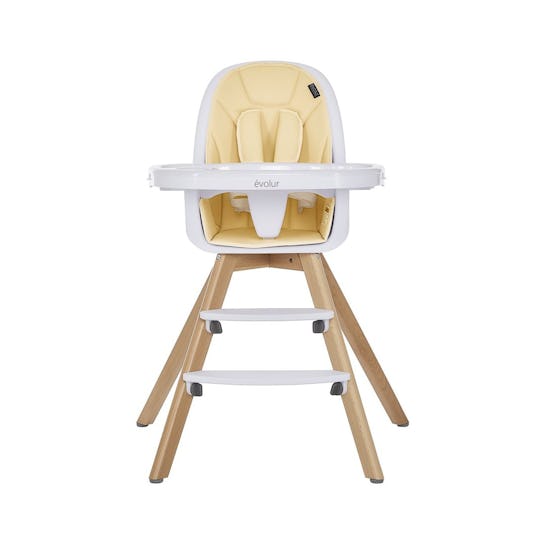 The Best Deals From Target's Annual Baby Month Sale
These prices really hit the bull's eye.
We may receive a portion of sales if you purchase a product through a link in this article.
September's not just about fall starting and school being back in session — at Target, it's also Baby Month. During Target's Baby Month, there's deals as high as 30% off on all kinds of essentials for babies including clothing, gear, diapers, toys, toiletries and more. Considering how many baby-oriented brands Target carries — like Up & Up, Proudly, Cloud Island, Fridababy, Chicco, just to name a few — it's seriously worth checking out what their rotating offerings are.
One thing to note is that different deals are offered each week, so what was on sale last Friday might not be today (the deals get updated on the Monday of each week).
These are Target's Baby Month deals for the week of September 18:
30% off home gear
20% off select toiletries via Target Circle
20% off select Cloud Island Bay apparel and baby feeding needs.
Get a $30 Gift Card when you spend $100 on select diapers and wipes
These are Target's Baby Month deals for the week of September 25:
20% off Frida Baby & Mom
Buy one get one off 30% on select bottles and diaper refills
15% off select bath toys & potty and 20% off select baby apparel
Sound enticing? Keep reading to see our current picks for the best finds during the rest of Baby Month at Target (at the time this article was published).
This highly-rated high chair is easy to clean, compact, safe, and transitions from baby months into toddler years. When your child is big enough, use the included conversion kit to transform it from a high chair to a standard chair tots can get in and out of themselves. It also comes in a fleet of adorable colors to match your home decor.
It's boogie time, and not the good kind. These unscented saline nose wipes will help keep your kiddo's nose clean all throughout the cold and flu season. If you use your Target Circle account to buy these, you'll get 20% off.
This foldable pack-and-play, and essential for all parents of infants, It comes in a ton of cute patterns and has a bag so you can carry it from adventure to adventure.
Needed an excuse to buy some Halloween-themed clothes? Here it is. A ton of baby clothes from Cat & Jack are on sale right now at 20% off, so go nuts and stock up on some fall essentials.
Even if your baby can't say "thank you" yet, they'll be thinking it if you put them in this bouncer. It has a secure, no-slip strap and the toys will keep them entertained for at least a few minutes. It's also self-bouncing, so as they kick their legs, the seat will bounce lightly to help keep them calm.
Cup holders in a car seat is kind of fancy treatment your child deserves. This 4-in-1 convertible car seat can be used from the time they are an infant to a kid. It accommodates children up to 100 pounds and can be used rear- or front-facing.
This Graco stroller and a car seat in one is already a great deal, and the sale just makes it better.
Target will be having these baby deals for the rest of September, so if you need some baby supplies, gear, or maybe a gift for an infant you know, make sure to check out what they'll have on sale at their annual Baby Month sale.