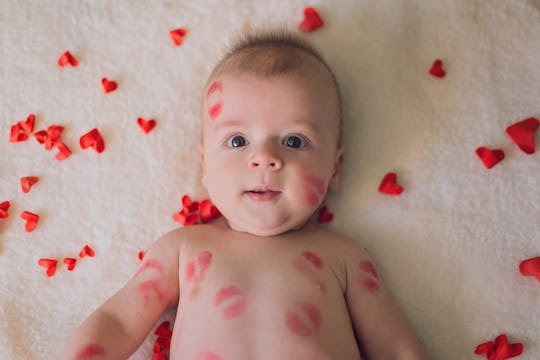 aywan88/E+/Getty Images
20 Perfectly Sweet Names For Valentine's Day Babies
A better gift than a box of chocolates.
While there's a much greater likelihood that babies will be conceived on Valentine's Day, there are little ones who make their way into the world on February 14. And if you're lucky enough to give birth to a cute little Cupid, you might throw that pre-chosen name out the window and opt for any one of these lovely Valentine's' Day baby names for little ones born on February 14.
Naming your kid puts enough pressure on a parent as it is, but when your little one's birthday coincides with a major holiday, then you might feel like their name needs to mark the merriment of that day. But unlike other holidays that might leave you struggling to come up with a moniker that matches the day and also won't get your kid bullied on the preschool playground (we're looking at you, Groundhog's Day), giving birth on Valentine's Day opens up a whole list of lovely names that are at once sweet and symbolic without being overtly obvious.
So check out these Valentine's Day inspired names that will definitely make you feel the love.
This article was originally published on