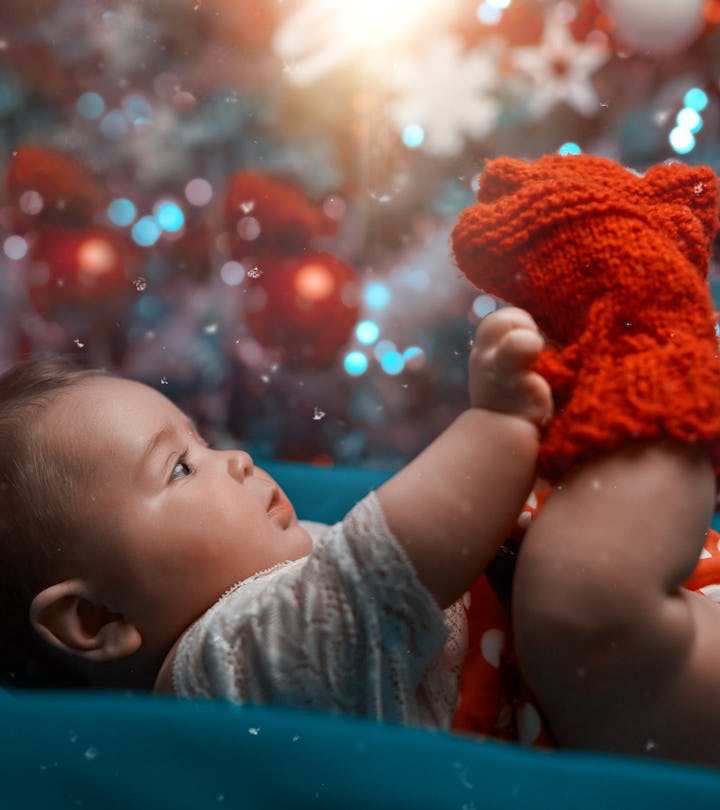 stock_colors/E+/Getty Images
7 Surprising Old Wives' Tales About Christmas Eve Babies
Werewolves & ghosts? Is this the right holiday?
Of all the dates a child might want to avoid for their birthday, Christmas Eve has got to be high on the list. First, you have to compete with Christianity's superstar, Jesus Christ (and unless you're a first grader who can turn water into wine, ain't nothing gonna top him). Second, there's the whole host of holiday trappings that happen each Christmas Eve. Maybe your family goes to Midnight Mass each December 24, which means you'll likely share your b-day with a Christmas Pageant until you leave for college. But it's not all bad. Some old wives' tales about babies born on Christmas Eve are actually pretty great.
But before we jump into the superstitious side of things, let's look at some of the scientific data surrounding Christmas Eve. Turns out that December 24, according to the U.S. National Center for Health Statistics, is a low birth rate day. Compared to the rest of the calendar year, not very many babies are born then. But that might be because lots of people are getting busy on that date instead, that December 24 is one of the most popular conception dates. Don't ponder that too much, Christmas Eve babies.
Maybe because Christmas Eve babies are so rare, old wives' tales about them grew. Let's take a look at a few of the most prevalent (and if you're expecting some super festive predictions, you're in for a surprise).
It's not everyday that a baby is born on Christmas Eve. They're definitely going to steal all the attention during the holiday season (as they should), so be prepared to gift them double the presents each year — for Christmas and their birthday. But regardless of the Christmas/birthday chaos and the hit your wallet might take, December 24 babies are unique, rare, and special, even if they can't turn water into wine.
This article was originally published on