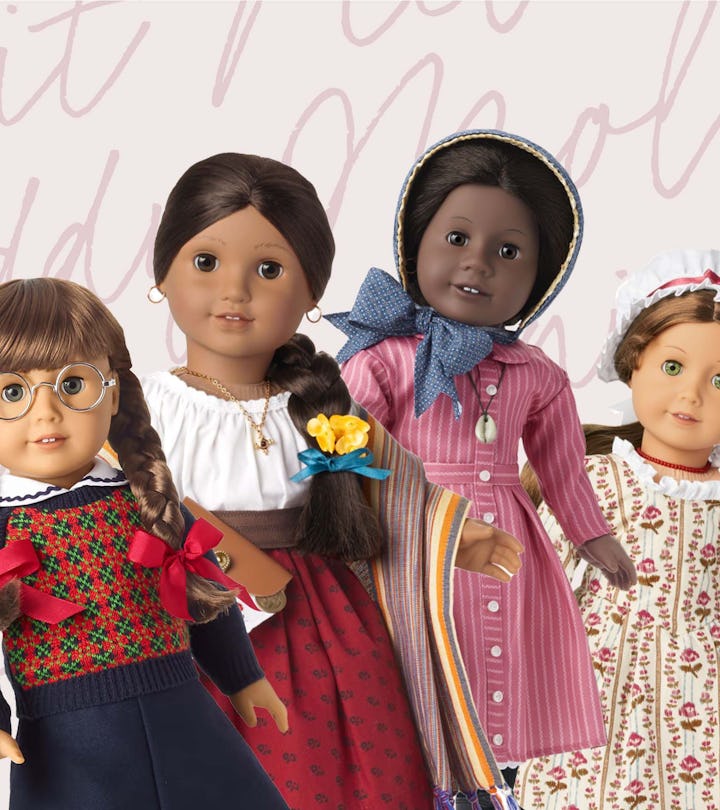 36 American Girl Doll Names To Use For Your Own Baby
The world needs more Josefinas, Addys, and Uncle Gards.
Baby name inspiration can come from anywhere — including your own American Girl dolls. Look, the thing about the American Girl brand is that it promotes bravery, strength, creativity, tenacity, and so much more. These historical characters and their fictional friends and family make for some real inspiration, and it's why you should consider American Girl doll names for your own little baby.
Whether you're having a boy or girl, there is an American Girl character out there ready to inspire their moniker. There's cool and loving Uncle Gard in Samantha Parkington's story, there's strong and persevering Addy Walker during the Civil War, there's Irish-American Nellie O'Malley who is literally working her childhood away to take care of her own sisters — there's just a plethora of inspiration. And the American Girl doll names bring some really awesome baby names back to the forefront. I mean, when is the last time you met a Claudie or a Hendrick? Exactly.
This list of American Girl doll names make up the perfect baby name list, and I hope you're reminded of your own favorite American Girl character and just how motivating their stories can be. Take that energy for your own baby with this list of American Girl doll names.
Boy or girl, American Girl dolls have plenty of inspiration for baby names. Pick your favorite American Girl baby name and bring a touch of history and whimsy to your little one.