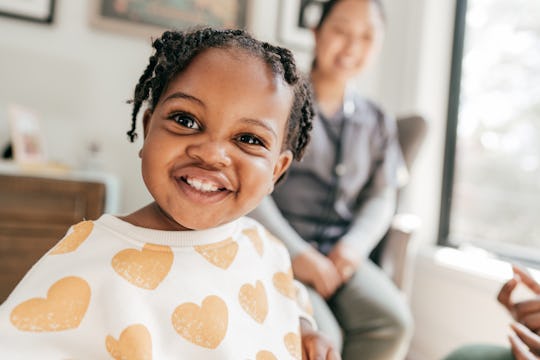 kate_sept2004/E+/Getty Images
22 Baby Names If You Love Isabella, But Already Know Too Many
Isabella is an incredibly popular baby name, but these 22 alternatives give similar classic vibes.
Another year has come and gone, and more Avas, Sophias, and Isabellas have been born, keeping those names at the top of the popularity charts. If you love the name Isabella but want something less common, fear not: there are lots of baby names like Isabella that are just as gorgeous and meaningful.
Isabella began as a Hebrew name meaning "devoted to God." The Social Security Administration reported it was the fifth most popular girl name in 2019, falling behind Olivia, Emma, Ava, and Sophia. Baby Center noted that it dropped to the sixth most popular position in 2020, but that still means naming your little girl Isabella will make her one of many in her classes growing up. Take it from a Katie: that gets old fast.
Isabella has so many adorable nickname options you could pick from for your baby's first name as a fun twist. Think Bella, Belle, Izzy, Ella, or Ellie. Or, think about why you love Isabella — is it the faith-based meaning, the way it sounds, or the number of syllables that make it work perfectly with your last name? Once you figure that out, you'll see just how many equally lovely options are out there in the world of baby names.