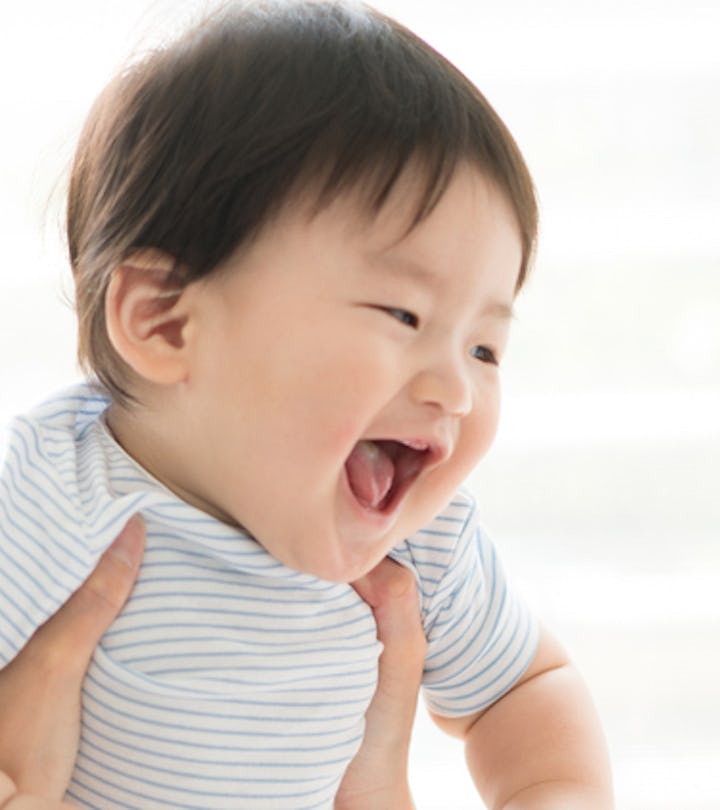 Violetblue/Shutterstock
20 Baby Names If You Like Noah, But Want Something Less Trendy
The strong vibes of Noah are still on this list.
Now that everyone knows you're expecting a boy — thanks to the blue balloon or cake or explosion at your gender reveal — it's time to get serious about what to call your little guy. And as much as you love Noah, you're not going with it. So you need alternative baby names to Noah that sound just as good, but stand out from the crowd a bit more.
A couple of generations ago, the only time you were likely to hear the name Noah was in Sunday school. Your teacher told the story about the ark and the animals going in two-by-two, and you colored a picture of a rainbow to take home to Mom. But the boys in your class were more likely to be named Michael, Christopher, Jason, or Matthew; Noah wasn't what you'd consider a trendy name. Boy, have times changed. Now, Noah is the most popular boy's name of the 2010s, according to the records of the Social Security Administration. On the respected baby name site Nameberry, Noah is currently #2 in popularity, second only to Liam, which is also a really popular option — actually, from 2017 to 2019, Liam was the top boy's name, while Noah was in second place.
How did that happen? With the new millennium came a newfound interest in reviving names that would have sounded positively antique when we were kids. Although some Biblical boys' names have stood the test of time (John, James, and Joseph have ranked at or near the top of the list since the 1880s), we've been seeing a steady resurgence of the more archaic Old Testament boys' names in the last 20 years. And why not? Their namesakes were respected figures back in the day — patriarchs, prophets, kings, warriors. There's a certain air of dignity and seriousness to these names, too. Just on the name alone, wouldn't you trust the management of your 401(k) to a banker named Noah? The defense rests.
If you're taking Noah off your short list, there are lots of other similar names which aren't quite as overused. Try these on for size, and you might just find a winner.
This article was originally published on