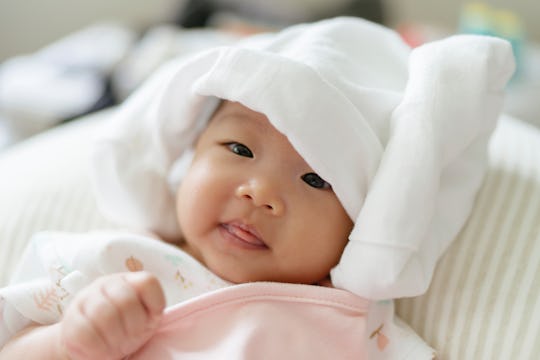 skaman306/Moment/Getty Images
24 Beautiful Baby Names With The Same Vibe As Mila
Cute, popular, with just enough edge to keep things interesting.
Deciding on your baby's name isn't always easy, and it's especially tough if you are trying to find a name that's trendy, but also not too popular (it's a delicate balance). If you're in this position, you're likely grappling with finding the sweet spot in baby names if you like names like Mila, Evelyn, or Harper, which are all adorable, non-traditional, and among the most popular baby names. Thankfully, there is no shortage of equally amazing alternative names for you to choose from.
In 2021, some of the top 10 most popular baby girl names in the United States included Olivia, Emma, Ava, Amelia, and Sophia, according to the U.S. Social Security Administration Office. Coming in slightly behind, at number 26, is Mila, a name that is the perfect combination of edgy and sweet. Unfortunately, the problem with loving a baby name like Mila is that since it is so popular, chances are high that one of your friends has already snagged the name for their little one.
So, if you've found yourself in this position, don't worry because there are still plenty of sweet baby names like Mila that are timely and fun. Here are some fabulous options to choose from.
Parents tend to lean more towards trendy baby names with girls, but trendy names, like Mila, catch on quickly and one of your friends or family members can snatch your favorite one before you have the chance to. So, be sure to make your decision fast and stake your claim on it now, before it's too late.
This article was originally published on