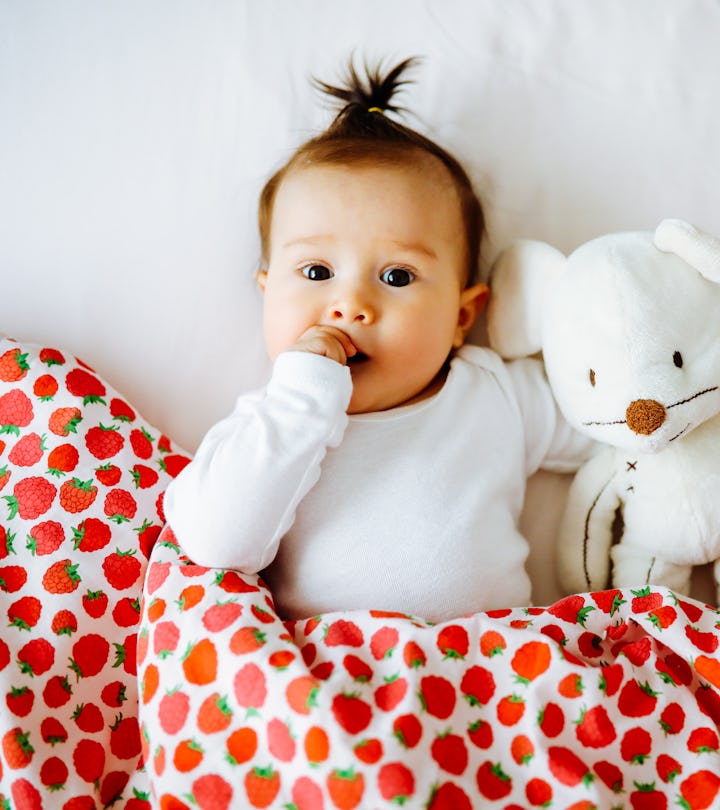 ozgurcankaya/E+/Getty Images
These 24 Baby Names Are Beautiful Alternatives To Ava
Because you like the name, but you also want something different.
If you want a sweet and simple baby name, Ava is probably at the top of your list. The short, two-syllable name is a popular choice, but still has plenty of timeless appeal. So, what if you love it, but want something different? These baby names if you like Ava might be just what you're looking for.
Ava name meaning & history
The origin of the name Ava is pretty complex for such a simple moniker. The baby name Ava is derived from the Latin word "Avis," which means "bird." Additionally, German origins for the name can be traced back to medieval times with the name meaning "island" or "water." It is also possible that Ava is a shortened version of the name Chava, the Hebrew form of Eve, meaning "life" or "living one." Common variations on the name Ava include Avalee, Avaline, Eva and Evelyn.
Notable figures throughout history have helped to popularize the name, dating all the way back to Saint Ava, a 9th-century princess, and the medieval German poet Ava (the first named female writer in the German language, according to Poemhunter). Famous Avas in the U.S. include socialite Ava Lowle Willing (1868–1958), wife to John Jacob Astor IV, and their daughter, socialite and heiress Ava Alice Muriel Astor (1902–1956). Actress Ava Gardner (1922-1990) was one of Hollywood's brightest stars from the 1950s to 1970s. Known for her striking beauty and gossip-worthy romantic life (including a marriage to Frank Sinatra), Gardner starred in such films as Mogambo (1953), which earned her an Academy Award nomination, and The Night of the Iguana (1964).
Maybe Ava is a name you've loved since your own childhood, but you already bequeathed that title to your firstborn. Perhaps you had a dream where you met a grown-up version of your child and they let you know that Ava was off-limits. (Crazier things have happened, right?) Whatever your reason for straying from the baby name is, take a look at this list to see if any Ava alternatives strike your fancy.
One of the biggest decisions of your life (and your child's) is picking a name for your baby. Whether you pick a name that's particularly meaningful to you, one that just sounds perfect when you say it out loud, or a name that's especially popular at the moment, if you're inspired by the baby name Ava, hopefully this list of similar monikers has helped you land on the perfect name for your little one.
This article was originally published on