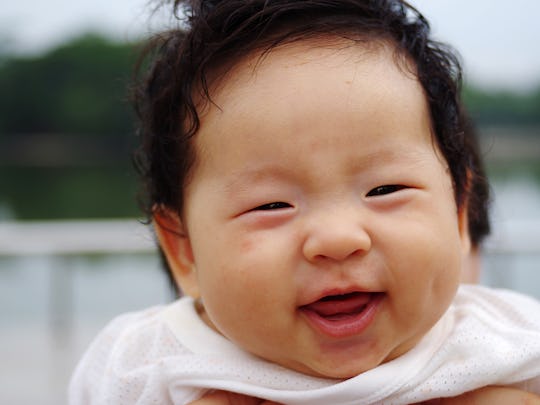 Chun Chuan Wáng / EyeEm/EyeEm/Getty Images
50 Traditional Baby Names Because You're Looking For Something Timeless
It's time for these names to come back in style.
If there's one thing parents spend a lot of time thinking about before their baby arrives, it's a name. A name is something a person carries the rest of their life, so is it any wonder we fret about it so much? Lately, there's been a shift away from trendy baby names to throwback monikers of yore, titles that you might have heard of in your parents' or even grandparents' generation more than today. And there's nothing wrong with that. These traditional baby names are classics for a reason. Strong and sturdy, many also have lovely meanings that add an additional significance to them. Plus, if one of these happens to be a family name, you can honor a loved one by naming your newborn after them.
Sure, it's fun to be original and give a child a totally new and unusual name. But that doesn't mean you can't embrace the past with traditional names that have been faithfully serving people for decades. And who knows, you must just start your own trend. Whether you're inspired by the names in a classic novel or can't get enough of the way "Peggy" rolls off the tongue after re-watching Mad Men, there's no shame in taking a note from parents of the past when it comes to giving your kid their initials.
Whether you want to give a nod to the past or just want a name that's not at the top of every Popular Baby Names list, these 50 throwback titles will get you started in making your choice.