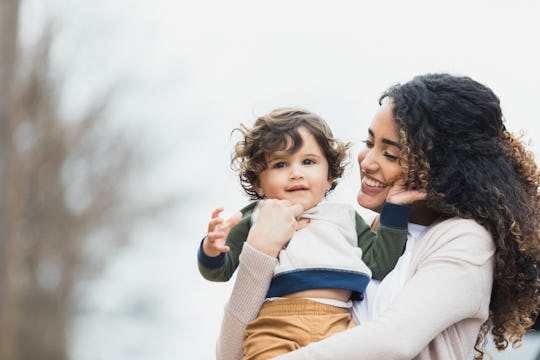 SDI Productions/E+/Getty Images
27 Baby Names That Mean Blessing
Because why not make sure your kid knows how much of a miracle they are.
Every baby born into this world is a blessing, and before yours is born, you should consider naming them after the gift they will be to your life. Although some people have chosen to go with the straightforward name, Blessing, there are many baby names that mean blessing or a derivative of it.
And I bet some of them will come as a surprise.
The name Blessing has recently started trending in the U.S., and it has been in the top 1000 in the U.K. for a while, according to Nameberry. It falls in the category of names considered to be spiritual, meaning it possesses a quality that you want your child to reflect. Blessing serves as a surname and a given name, and Ancestry.com tracks up to 237,000 records for it.
One pivotal part of becoming a parent, aside from the life you want to create for your child, is knowing how they will live out this purpose on this earth, and finding ways to nurture that. It can all start with a name.
So as you are checking out these options of baby names that mean blessing, decide which one feels right. If one of these resonates with you enough to spend the rest of your days calling your child — your blessing — by it, then I'd say it's a winner.
This article was originally published on