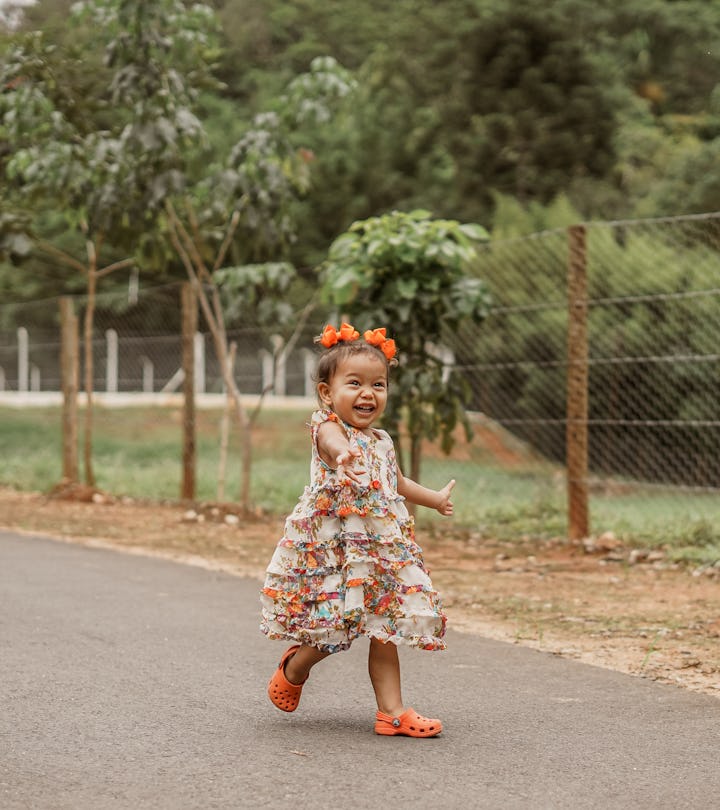 Ana Francisconi / EyeEm/EyeEm/Getty Images
26 Baby Names Like Sophia In Sound Or Meaning
Love the elegant vibe? Here are some others to consider.
Every generation has their popular names, and based on all the lists of the most popular baby names from the past year, your kids will know a lot of Olivias, Emmas, and Sophias. But don't worry, there are plenty of baby names like Sophia you can consider for your baby girl if you love that name, but want something that hasn't caught on just yet.
If your little one has older siblings, you're probably familiar with Sofia the First, a Disney Junior princess who makes the name sound incredibly royal. Given the popularity of the name Sophia (or Sofia, Sophie, and Sofie) resurging during the 1990s and 2010s in the Western world, it's fun and interesting to think where the popularity arose from. Suggested influences for the name trend include Modern Family actress Sofía Vergara and The Virgin Suicides and Marie Antionette filmmaker Sofia Coppola, but who's really to say? Perhaps Game of Thrones' Sophie Turner, One Tree Hill's Sophia Bush, or Sophie from Hayao Miyazaki's Howl's Moving Castle? The list of potential inspiration goes on and on.
Chances are, you know a Sophia personally. After all, the meaning behind the name is beautiful, so it's no wonder it gained such popularity recently. But in case you want to venture outside of such common names, there are lots of baby names like Sophia that exist. For a little more background on the name and how common it really is, read on.
Sophia Name Origin, Meaning, And Popularity
The given name Sophia is first recorded as being used in the beginning of the 4th century AD. The baby name Sophia has roots in Greek origins and means "wisdom," as it comes from the Greek word sophos, which translates to wise. History lesson: Remember Sophocles, the play writer from ancient Greece? Seems like a wise dude. There are also lots of saints named Sophia in the Catholic church, so it's definitely associated with femininity and power.
In terms of popularity, Sophia is always up there in the top baby names of the year in the U.S. In 2020, the number of births with the name Sophia was 12,976, ranking it as the fifth most common baby girl name in the country, as reported by the Social Security Administration. In fact, according to federal data, the name Sophia has continually been in the top 10 most popular baby girl names since 2005 — and it was still pretty popular before that, too.
Sophia is indeed a lovely name, but if you're in search of something a little less common, there are plenty of names like Sophia to choose from. So, if you already know a Sophia or two (or three) and your daughter would be spending lots of time around them, it makes sense as to why you'd investigate some alternate (but still similar) baby names. Here are 26 names like Sophia for you to consider.
There are plenty of names like Sophia out there for you to choose from as you brainstorm what to name your daughter. And even if the name Sophia is quite common, it's popular for good reason, and there is truly nothing wrong with having a name that's heard often. What matters most is that the name you choose for your baby feels right.
This article was originally published on