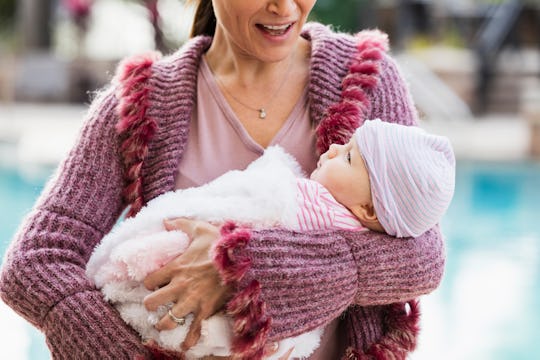 kali9/E+/Getty Images
35 Baby Names If You Like Emma, But Want Something Different
Because Emma is lovely, but you already know three babies with that name.
Unless they change it later on in life, the name you choose when your little one is born will stick with them forever. But a popular name today might be the "Karen" of tomorrow, so it's important to choose wisely. This list of baby names if you like Emma has tons of inspiration if you're on the fence about using the super popular moniker.
Emma currently sits in the No. 2 spot on Baby Center's list of most popular baby names in 2021, which is no surprise considering that the name has graced the site's top 10 list for the past 19 years straight. (Since 2002, you guys!) Emma has been the most popular name for baby girls in the United States six out of the last 13 years, according to the Social Security Administration (SSA), with a five-year hot streak at number one from 2014 to 2018.
The fact that it's such a popular baby name means that if you decide to name your baby Emma, it's likely that she will wind up with at least one — if not three or four — other Emmas in her kindergarten class. When you're 5 years old, this might not be the worst, but having to go by Emma Insert-Last-Initial-Here for all of grade school does eventually wear on a kid. (As a 1990s Ashley, I know these things.) Take a look at this list to see if any other baby name sparks joy in your Emma-loving heart.
This article was originally published on