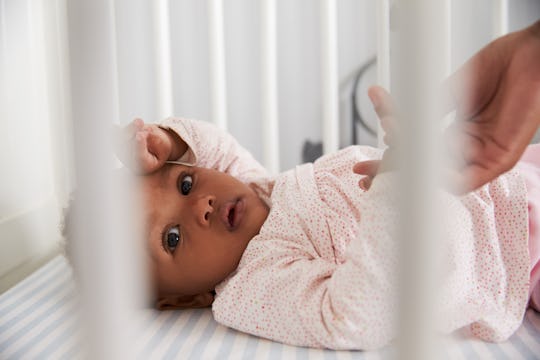 Monkey Business Images/Shutterstock
If You Like The Name Amelia, You'll Love These Similar Baby Girl Names
Inspiration for baby names can come from anywhere. During one brainstorming session when naming my oldest son, I tried drawing inspiration from a type of motorcycle. (Yes, my child might have been called Harley had he been a girl — don't hate.) But drawing inspiration from another baby name is one way for parents to get the ball rolling on finding the perfect name. If you happen to like the baby name Amelia, this list of Amelia-inspired names could help spark some naming genius within you if you're attempting to find a baby name like Amelia, but is not Amelia.
According to Nameberry, the name Amelia is of German origin and means "work." The site stated that in 2017, Amelia was the eighth most popular baby name for girls in the United States, and is currently still the 10th most popular girl baby name on Nameberry. Finding inspiration in a historical figure or book character is something that definitely crossed my mind when trying to come up with names for my children, and the name Amelia definitely reminds me of female piloting pioneer Amelia Earhart, as well as the beloved children's book character Amelia Bedelia.
A baby's name will stick with them for the rest of their life, so the job of parents to ensure that they choose a name perfect for their child can be a daunting task. This list of baby names inspired by the name Amelia can help jumpstart your naming process and may even lead to finding the perfect name for your bundle of joy.