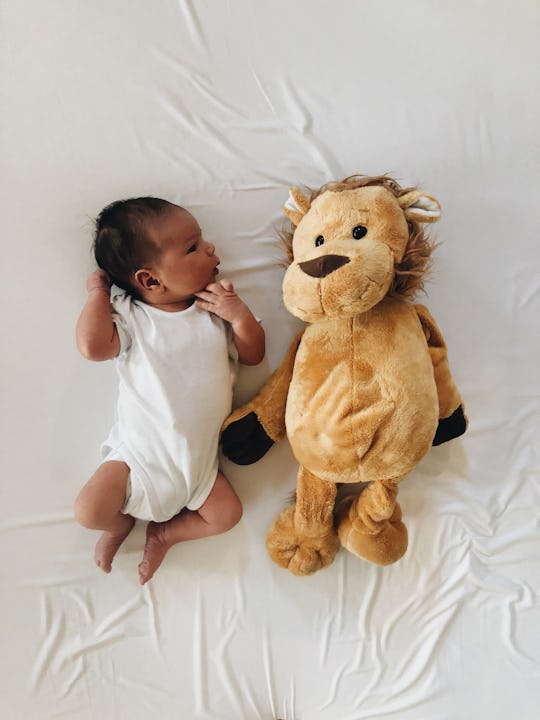 AleksandarNakic/E+/Getty Images
These 20 Leo Baby Boy Names Are Just Right For Your Little Leader
From Lionel to Leander, these names will totally represent your fiery (but not so ferocious) Leo baby.
When you're pregnant, it can feel like everyone comes up with their own list of names that you *should* select for your baby. But because there can be so much pressure to please everyone and pick out the perfect name, you just might want to throw your hands up in the air and look up at the heavens for some help. And it's in that moment, when you're searching the sky for a solution, that you might glean some astrological inspiration. So if you're going to give birth to a little baby sometime in late July to August, these Leo boy names might make you feel as proud as, well, a lion.
Astrologically speaking, Leo is the fifth sign of the zodiac. Running from July 23rd to August 22, the Leo sign is represented by, naturally, a lion. A fire sign, Leos are ruled by the Sun, and tend to be very loyal, passionate, generous, and funny, Astrology Zodiac Signs reported. They are strong-willed and love to lead, so don't be surprised if your newborn totally takes over your house.
If you're looking for a Leo boy name, these will definitely represent your little king of the jungle.
If a little Leo baby boy is about to enter your life, you're going to need a name that's fabulous and fun. And these 20 Leo names are regal enough to fit a king of the jungle, even one that's rocking newborn diapers.