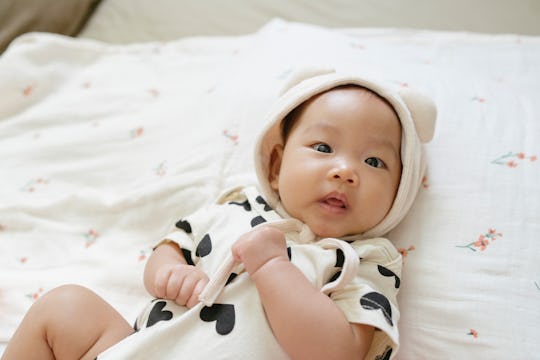 skaman306/Moment/Getty Images
These 19 Leo Baby Names Are Perfect For Your Fierce Little Girl
Bold, lion-inspired names are perfect for this sign.
When it's time to name your late summer baby, consider using astrology for inspiration. The Leo girl names include many references to lionesses, leadership, and general awesomeness. Really, these names are worth considering for your fierce little one, because Leos are all about standing out.
Roaring into existence at the height of summer, people born between July 23 and August 22 have the Leo zodiac sign, according to Astrology Zodiac Signs. They are, not surprisingly, associated with the constellation of Leo the lion. The lion symbolism is especially appropriate, because these confident people are known for being born leaders and owning their opinions. A fire sign, Leos also tend to be adventurous, strong-willed, and a bit stubborn even as babies. Oh, and Leos are often one of the more unpredictable zodiac signs, so your parenting journey is going to be anything but boring.
Such a strong personality deserves a fittingly solid name, and that's where the fun astrological connections come into play. With names based on the traits associated with the sign of Leo, as well as names and words from a variety of languages referencing lions, this collection of names opens up a whole world of choices for your own baby. But most importantly, these names for Leo girls are all fit for a queen.
Whether you're inspired by names associated with lionesses, queens, or goddesses themselves, these Leo girl names are all bold and fierce enough for your baby.