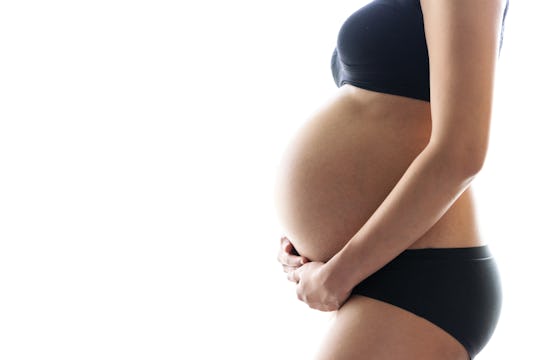 Atipati Netiniyom / EyeEm/EyeEm/Getty Images
9 Products For When You Can't Stop Leaking Pee During Pregnancy
It happens. And these stretchy undies and comfy pants can help.
There's a lot of glamour during pregnancy — growing new life and all of that — but there is also... urinary incontinence is a thing. It happens. Urinary incontinence might happen more often later in pregnancy, and even in postpartum months. The great thing is, there are ways to deal with those times when you're leaking pee or having greater amounts of discharge during pregnancy. And some of those ways are by wearing super cute, and really comfy outfits. Today there are stretchy undies and flexible, grow-with-you pants that can offer leakproof protection, so you don't have to worry about feeling uncomfortable or running to the bathroom for quick changes if you pee a little while you're pregnant.
Perhaps more than ever before, there are available clothing options and reusable inserts that can offer protection and coverage for people experiencing menstruation or urinary leakage. If you're tired of wearing panty liners, pads, or simply tired of worrying about potential stains or wet leaks, these pieces can give you some support. With moisture-wicking technologies and multiple layers of fabric for supreme absorption, these pants, shorts, and underwear are sure to find a spot in your wardrobe during pregnancy and beyond. And the price tags are pretty flexible, too; the pieces here range from around $25 to $75, and sales often put many of these on steep discounts. No matter your needs, whether they be for minor leaks or maximum absorption, you're sure to find an item that'll fit just right.
We only include products that have been independently selected by Romper's editorial team. However, we may receive a portion of sales if you purchase a product through a link in this article.
Studies referenced:
Martínez Franco E., Parés D., Lorente Colomé N., Méndez Paredes JR., Amat Tardiu L. Urinary Incontinence During Pregnancy. Is There a Difference Between First And Third Trimester? (2014) Eur J Obstet Gynecol Reprod Biol. https://pubmed.ncbi.nlm.nih.gov/25262291/