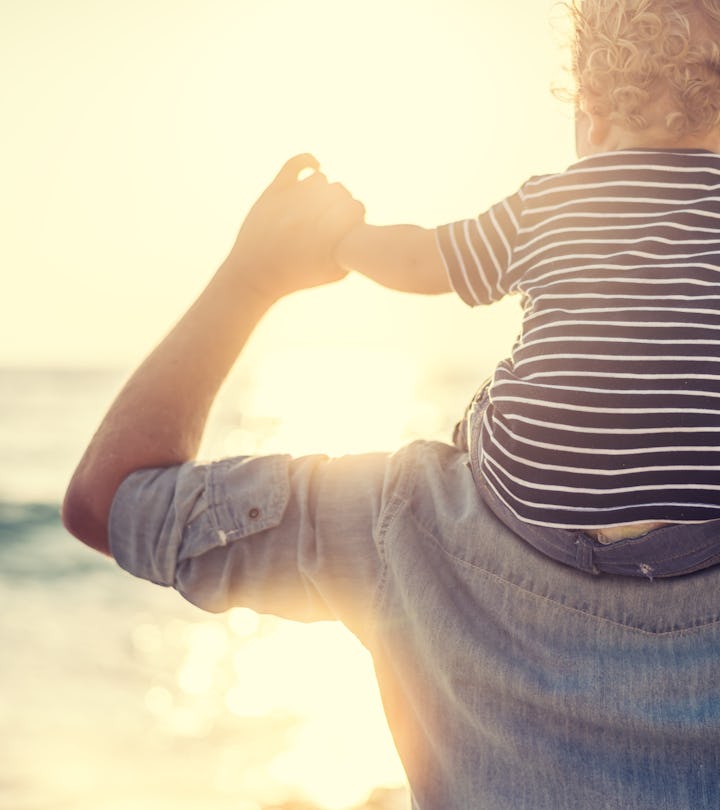 MilosStankovic/E+/Getty Images
37 Summer-Inspired Names For Your Totally Laid-Back Baby Boy
If your baby has a summer due date, you might want to honor the season of their birthday by giving them a name that just sounds and feels summery. Or maybe summer is your favorite season or the beach is your favorite place, and you just want to give them a name that expresses that. Whatever the case, picking a summer baby boy name comes with a whole bunch of great choices, and we've put most of them below.
Some of these names mean things like "sunshine" or "light," which are just reminders of the bright sunny days of the summertime. Others have beach-related meanings, and others have a heavy emphasis on nature, which just feels right for a season that is spent mostly outdoors. These summer baby boy names are great for the outdoorsy parents who want their baby to grow up to be just as enthralled with nature as they are — and, hey, a name might just be a good place to start.
These summer baby boy names are all great options for just about any baby out there. Good luck settling on just one.
Summer is such a fun season — why not give your little one a name that reflects that? No matter which one of these names you choose, your summer baby boy name will bring to mind lots of light, happiness, and positive feelings.
This article was originally published on