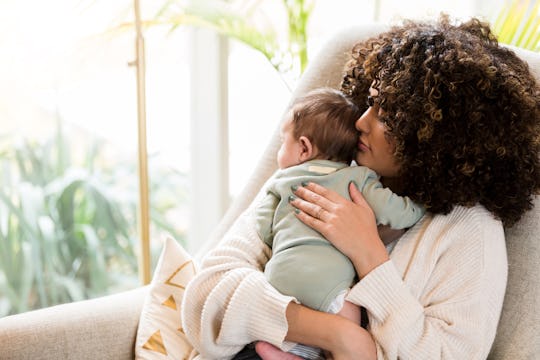 SDI Productions/E+/Getty Images
I Just Had A Baby & Here's What I Actually Wish I Registered For
I should have asked for fewer adorable outfits and a lot more sleep sacks.
When you find out you're pregnant for the first time, you're thrust into the world of baby products pretty quickly. You start getting gifts from loved ones, shopping yourself, and wondering what you should actually put on your baby registry. With so many options for bottles, bassinets, and everything in between, it's overwhelming to try and predict what you'll really need when baby arrives.
Even as a first-time parent, I knew one thing for sure: babies need a lot of stuff. While making my baby registry, I polled friends with kids and leaned heavily on my sister, who has three daughters, for advice on what she used most when they were babies. I figured every new parent registers for some things they end up not using — you never know what your baby will need, or what they'll like for that matter. But I wanted to make sure we asked for items that would actually make our lives easier, not just clutter up our house.
I also said yes to any hand-me-downs from my sister and other parents we know, so we had tons of swings, bouncers, and seats for our new baby to try. And between our registry gifts and some unexpected gems from our passed-down collection, here are the things I'd register for again, ask for more of, and put on my list if I were to do it all over again.
We only include products that have been independently selected by Romper's editorial team. However, we may receive a portion of sales if you purchase a product through a link in this article.