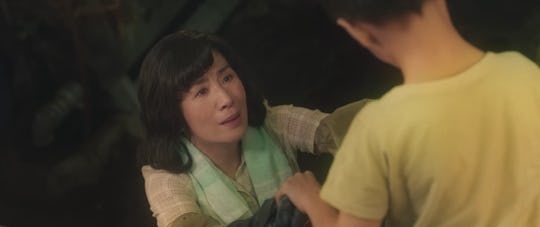 Netflix
10 Best Movies About Mothers & Sons On Netflix
They'll make you want to give your son an extra squeeze.
Finding a good flick you and your son can both enjoy takes one word: compromise. You may want a comedy, he may want an action movie; how do you both settle on a great film? This list of movies about mothers and songs, and what it means to raise a boy, can help.
Turns out streaming platforms like Netflix are full of great films, both foreign and domestic, that look at the tender topic of mother-son relationships. Some are silly, some will leave you reaching for your box of Kleenex, but all tell important truths.
Depending on your son's age, you might select a cartoon or a deep dive documentary that looks at another family's real life struggles and successes. And it doesn't have to be any special occasion to invite your son to sit a spell for a little movie magic. The collective experience of bonding over a movie is timeless and a good choice regardless of the season. You might even find that when you're having trouble relating to your boy, watching a movie together could help you find common ground or knock down walls that seem to be standing in your way. Or you can just enjoy the shared experience of silently enjoying a film together.
The beauty of watching film depictions of some of the toughest and most touching times in a mother-son relationship is you can turn the movie off at the end and then go live your real life with your own boy, having learned a greater truth along the way. Now go give your son a big ol' squeeze.
This article was originally published on