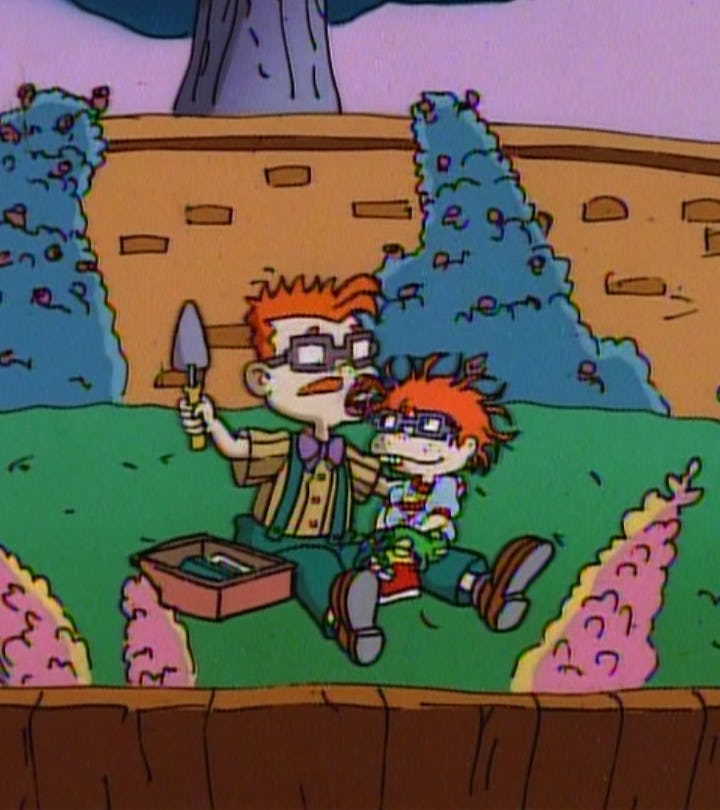 25 Of Our Favorite Mother's Day Episodes From The Golden Girls to Rugrats
Let the Mother's Day telethon begin!
The idea that "mother knows best" is a sentiment that echoes down to our TV moms. From Aunt Vy in The Fresh Prince of Bel-Air to Marie Barone in Everybody Loves Raymond, these moms are the stars of some of best Mother's Day TV episodes available to stream right now. So we've rounded up some of our favorites of all time (no, really, we dug into the archives for this list, people!) for a lineup that will keep you laughing (and, yes, sometimes emotional) all day.
Honestly, the idea of hunkering down for a Mom-themed TV marathon sounds like one of the better ways to send the holiday, either before, in lieu of, or after the traditional bottomless mimosa brunch. Whether you're a first-time mom, a golden age mom, or looking to spend some mother-daughter TV time, there's an episode for everyone. From The Golden Girls chatting around the table and talking about their grown-up kids to "Moesha," the Rugrats, and the Sheffield chidren on The Nanny mourning their mothers, these may almost all be comedies but the themes explored run the emotional gamut. After all, motherhood can get pretty complicated sometimes.
Here are 25 of our very favorite Mother's Day episodes...
Happy Mother's Day!
This article was originally published on