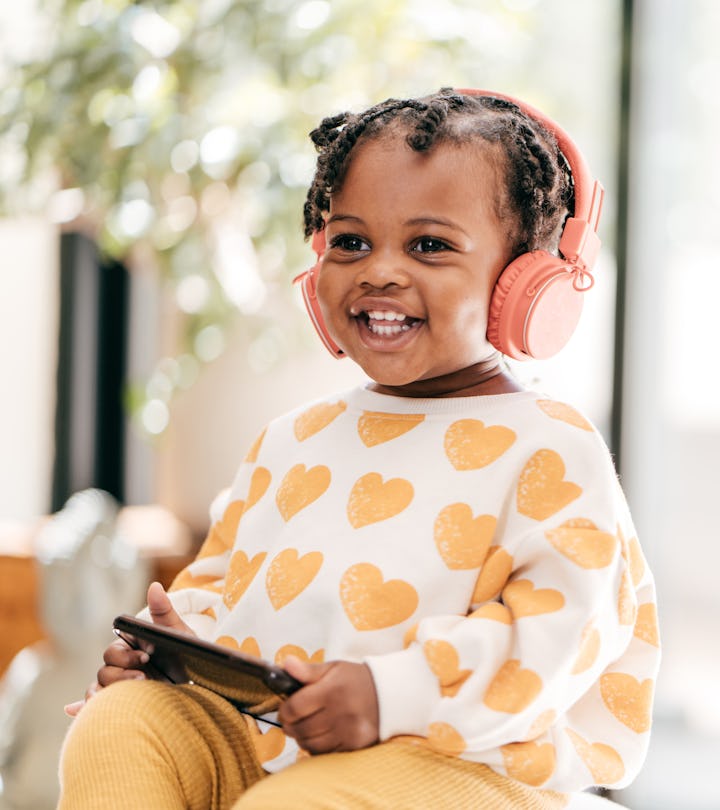 kate_sept2004/E+/Getty Images
25 Of The Best Podcasts For Kids To Listen To Right Now
From music to science to scary stories, there's something for everyone.
Kids getting bored and you want them to take a break from their screens? The best podcasts for kids can help with just that. Podcasts for kids are kind of the ideal medium, when you think about it. You can listen in the car or in the house or even on a walk if your kids are headphone-friendly. It's like the olden days of radio, except now we have so many options.
Much like kids' television programming, the best podcasts for kids run the gamut. Not only are they entertaining, but listening to podcasts is actually really beneficial to kids because they help improve memory, attention levels, and help kids to get creative and use their imaginations, as LifeSpan explains. Podcasts also help to build vocabulary, literacy, and best of all... encourage curiosity. What's not to love about using podcasts as a way to keep kids busy?
There are science podcasts, storytelling, music, podcasts for small kids and podcasts for teens. We have culled through and found the best podcasts for kids for you.
This article was originally published on