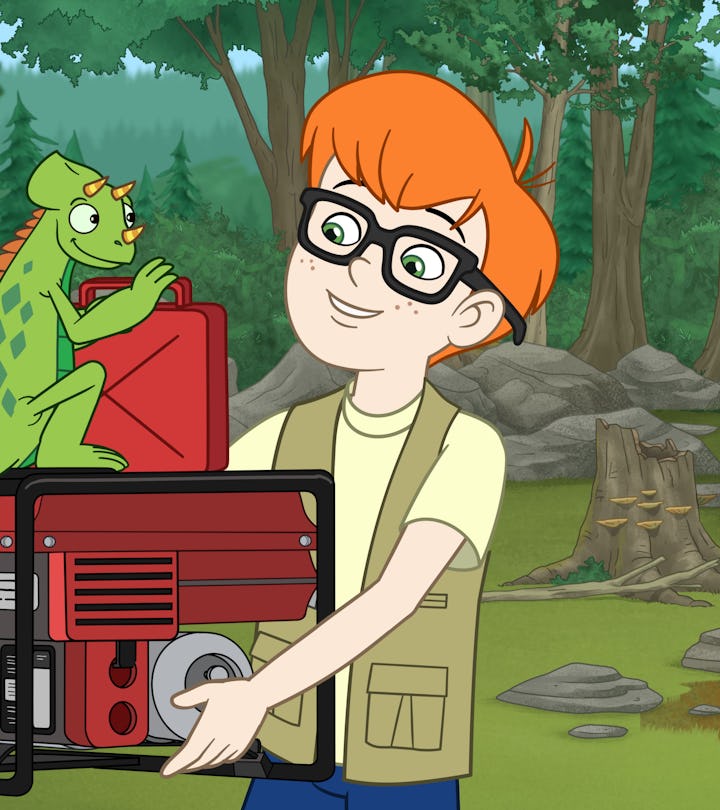 Netflix
25 Fun & Educational Shows For Your Budding Scientist
From rockets to root systems, there's something for every future scientist!
Kids have an annoying habit of not enjoying things that are good for them. Vegetables. Bathing. Naps. But educational programming so fun they won't even know they're learning? We've got you. Here are 25 great shows for kids who like science, because we want to encourage all that STEAM-y goodness early and often.
I know the promise of quality, educational programming that kids will actually want to watch instead of another insipid unboxing video or low-quality home video of someone mindlessly playing with slime on YouTube (seriously, what the heck is the appeal there; I don't understand it) seems hard to believe, but there's actually a lot of it out there! This list? Just the tip of the iceberg! (Incidentally, your kids can and will learn all about icebergs in some episodes of these shows.) Not only that, there's a healthy mix of disciplines out there, too. There are shows that focus on astronomy, biology, earth science, physics, zoology, and others that run the gamut for a well-rounded kiddo who might not even know to be interested in a given topic yet.
From quirky to inspiring, from funny to freaky, these shows will educate, entertain, and (hopefully) spark your child's curiosity about the world (and universe) around them!
Happy viewing, little scientists. Today TV, tomorrow a Nobel Prize in Physics!