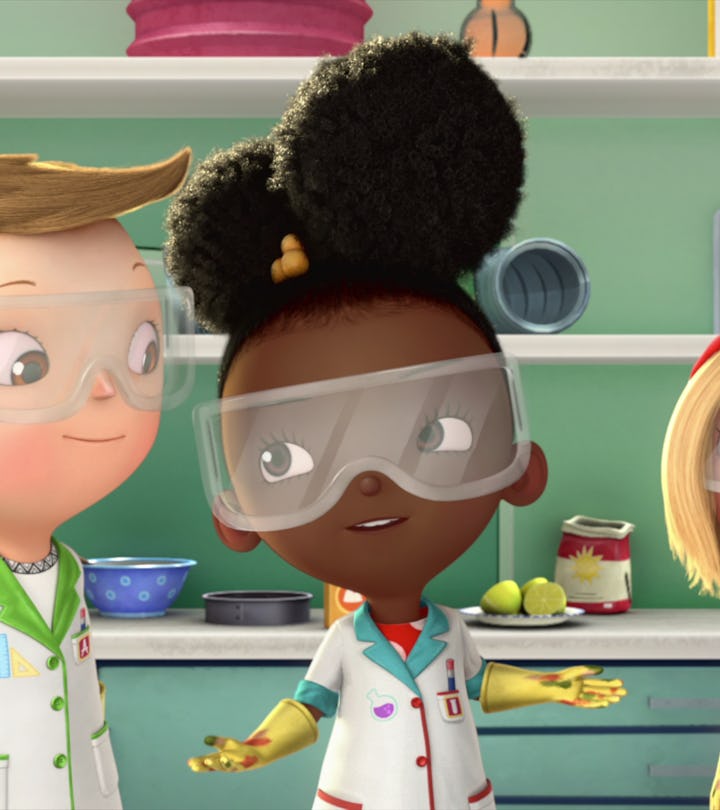 Netflix
The Best TV Shows For 5-Year-Olds
These 15 shows are sure to please even the littlest critic.
Let's be honest, 5-year-olds are notoriously hard to please or get a handle on. One day they're obsessed with dinosaurs, and the next they're going gaga for board games. In the morning they're asserting their newfound independence by refusing to hold your hand, and by nighttime they come crawling in bed for a cuddle. While it might be impossible to expect any consistency from these energetic little humans, one thing is for sure — almost all of them enjoy a little downtime by watching some television.
Of course there are the tried-and-true's of kids' TV. We're talking classics like Sesame Street, Daniel Tiger's Neighborhood, and everyone's fave family doggy comedy — Bluey. But there are so many fantastic shows out there that are made just for your little one. On this list, you'll find an educational series about all kinds of wild animals and an exciting show about the adventures of a Native Alaskan girl. There's a cartoon about budding scientists and a show with adorable puppets who have pretty sophisticated palates. So whether you just need to sit your kid in front of a screen for a few minutes while you prepare some last-minute dinner, or you just want your kid to relax a little before the battle of bedtime begins, there's a TV show that's sure to get your 5-year-old excited and keep them thoroughly entertained.
Here's a list of 15 of the best TV shows for 5-year-olds that educate, entertain, and inspire those growing imaginations.
Everyone knows that 5-year-olds are bursting with energy and boundless excitement for life. But when your little one needs a little downtime, a great TV show can be just what they need to relax. So grab the remote, snuggle up on the sofa next to your fidgety kid, and take advantage of some much-deserved moments of relaxation. It won't last long!