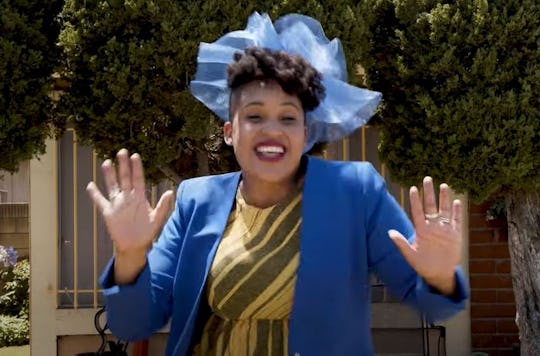 10 Black Artists Making Great Music For Our Kids
Add these artists to your kids' playlists!
June is not only Pride Month, but it also pays homage to African American music. Black Music Appreciation Month is a month-long nod to African American music and its continued impact on American culture. Whether it's waking up on Saturday mornings to your parents blasting those '70s oldies, walking down the grocery store aisle, or riding in the car with your own kids, Black music can be heard and seen everywhere.
"This month celebrates the African American musical influences that comprise an essential part of our nation's treasured cultural heritage," the National Museum of African American History and Culture at the Smithsonian explains.
Black Music Appreciation Month was kickstarted by President Jimmy Carter in 1979 and was originally called National Black Music Month. Genres of Black music celebrated include spirituals and gospel music, which play a "central role" in African Americans' spiritual life. The influence of the blues, which is considered the "foundation of contemporary American music," according to the Smithsonian, is also recognized, as well as jazz, R&B, and rock'n'roll. Many of these genres are heard in today's hip-hop, rap, and pop music.
Platforms such as SiriusXM are commemorating Black Music Appreciation Month by launching three exclusive limited engagement channels dedicated to the works of iconic artists such as rapper Tupac and Prince. Pandora has its own SiriusXM channel, Black Music Forever Radio, which plays the latest hip-hop, R&B, and pop hits from Black artists. And in Nashville, Apple collaborated with the National Museum of African American Music for a weeklong virtual session with Black songwriters and producers.
So how can you celebrate Black Music Month with your kids? As Black and Married with Kids suggests, try watching classic programs and documentaries such as TV One's music documentary series, Unsung, and old Soul Train videos. And we're talking about the Don Cornelius era of Soul Train (YouTube has a roundup of the best episodes). Yes, '70s fashion may look foreign to kids, but it will literally lay down the foundation of everything that is beautiful about Black music and the culture. And let's not forget Sesame Street! Neo-soul music and Afrofuturism are also trending for kids.
Check out this list of artists to get your kids' playlist started for the month of June and beyond. Some names are familiar and others you may be hearing for the first time!