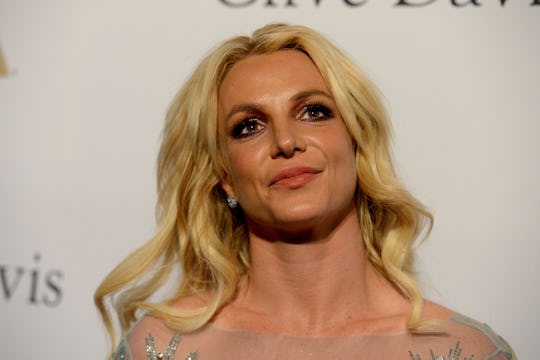 Scott Dudelson/Getty Images Entertainment/Getty Images
Britney Spears Gave Her Consent For Her Sons To Move To Hawaii With Kevin Federline
They want to be away from "the L.A. microscope."
As a mom to two teenaged sons, Britney Spears has had to come to terms with a very difficult decision. She was asked by ex-husband Kevin Federline to bring their two sons, 17-year-old Preston and 16-year-old Jayden, to live in Hawaii. They currently live in Los Angeles with their dad, but close enough to visit their mom. Moving out of state is a big deal, but Spears has given her consent for her children to relocate.
Federline's attorney Mark Vincent Kaplan confirmed to People that his client had asked for Spears' consent to move their children to Hawaii, explaining that the move is "an opportunity for Kevin and his wife, and the boys are ready to get away from the L.A. microscope." Federline hopes to move his family, including wife Victoria Prince and the couple's two younger children, as the couple both have additional work opportunities. The family plans to make the move during the summer, as Preston prepares to graduate high school and Jayden finishing out his year through remote learning.
Entertainment Tonight reports that Spears' lawyer, Matthew Rosengart, wrote a letter to Federline's attorney, Mark Vincent Kaplan, on May 31 to inform him "that the singer does not intend to interfere" with their plans to move to Hawaii. "To her credit, Britney Spears will not interfere with and consents to the relocation," the letter read, which was obtained by Page Six.
Spears' two sons have had a complicated relationship with their mom over the past few years. They did not attend her wedding to husband Sam Asghari in 2022, with Federline telling Entertainment Tonight in a statement through his lawyer that while he "and the boys are happy for Britney and wish her and Sam all the best going forward," they would not be in attendance. "They are excited that this will be a positive development for her post-conservatorship life."
In fact, Jayden spoke to the Daily Mail about their difficult relationship last September, saying that he thought their relationship "100% can be fixed" and understands that it takes time. "It's just going to take a lot of time and effort. I just want her to get better mentally," he continued. "When she gets better I really want to see her again."