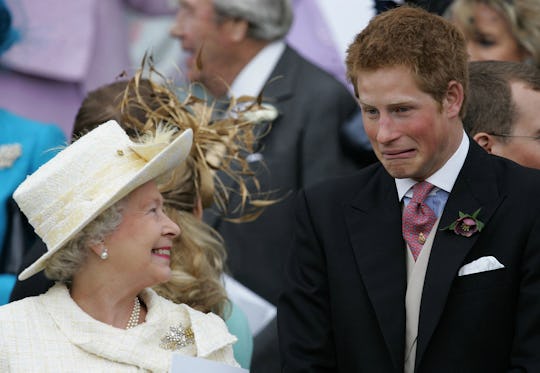 ALASTAIR GRANT/AFP/Getty Images
20 Of The Most Iconic Candid Photos Of The Royal Family Through The Years
They love to relax together.
There is no doubt that the royal family knows how to do glamour better than most of us. Admittedly, they do have access to more jewels and tiaras and gowns and castles and such. So they obviously have a leg up. But here's the thing: is glamour what this family is all about? Do they just sit around all day, waiting to dress up and pose for photos and have people line up to curtsy for them all over the place? Perhaps. But going by how happy the royal family looks in these candid photos, probably not.
Whether they are hanging out together at Queen Elizabeth's Balmoral Castle in Scotland or running around at horse trials or playing a spot of polo together, royals truly look happiest when they're relaxing together. Letting their hair down, dressed casual, laughing and enjoying some candid chats. Those are the precious moments that really put the family in royal family.
Everyone, from Queen Elizabeth all the way down to the littlest royals like Prince Louis, clearly revel in just hitting pause and being themselves. That's when royal watchers can get a glimpse of their actual personalities and see a bit of who they are to each other.
That's when the magic happens.