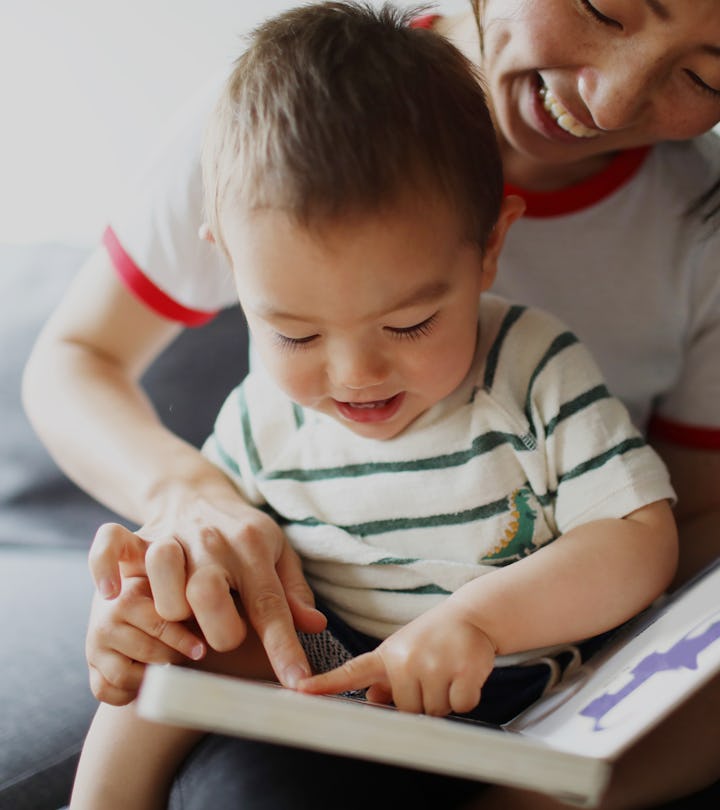 Catherine Delahaye / Getty
20 Children's Books About The Olympics To Teach Your Kids The Spirit Of The Games
Break out these books to get ready for the 2022 winter games.
With the Winter Olympics fast approaching, it's no surprise that parents across the world are talking to their kids about athletes, competition, patriotism, and of course, the real spirit of the Olympics — hope and determination. While there's plenty of talk on news outlets about what's happening in Beijing, children's books about the Olympics can really teach your kids what the games are all about and how important they are when it comes to promoting unity and sportsmanship.
The best part about this particular list of children's books is that they're pretty broad Olympic stories. While it's time for the Winter Olympics right now, most of these can be read for the Special Olympics, the Summer Olympics, and the Paralympics. These stories range in topics, some focusing on the most spectacular athletes of Team U.S.A. (looking at you, Michael Phelps and Alice Coachman) and some focusing on the most inspiring stories of the Olympics, like the 1988 Jamaican bobsled team. Others specifically talk about the history of the Olympics and how they have become the games we know today (with plenty of traditional moments still involved) and some are just fun, kid-friendly reads that evoke the spirit of the Olympics.
Though the Summer Games didn't end all that long ago (they were postponed a full year because of the pandemic) it's time to get swept up in all of the excitement once again! So pick a few, have some fun reading moments to discuss, and then start your own backyard Olympic Games.
We only include products that have been independently selected by Romper's editorial team. However, we may receive a portion of sales if you purchase a product through a link in this article.
This article was originally published on