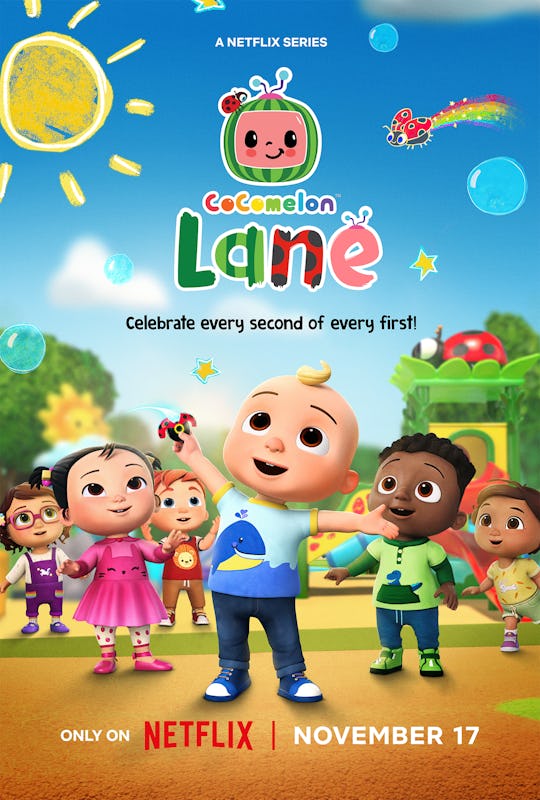 Watch The Trailer For Netflix's New CoComelon Series CoComelon Lane
Everything your kids love about the show with exciting new fun
Since it premiered on Netflix in 2020, CoComelon has consistently been one of the platform's most popular series, with 37.8 billion minutes viewed. To put that in perspective, a billion minutes is over 1,900 years. So we're talking over 72,000 years of sing-alongs, people. And now, the franchise will branch out into its first narrative series, CoComelon Lane, and we have an exclusive sneak peek!
CoComelon Lane is an all-new animated preschool series featuring your child's favorite characters — Cody, CeCe, Nina, Bella, Nico and of course JJ — and will focus on helping preschoolers develop social emotional learning skills by exploring little, everyday moments and big milestones, from the excitement of going to your first swim lesson to getting your first haircut. In a new twist for the franchise, CoComelon Lane will have JJ (and his friends) speaking directly to viewers. But don't worry; while there are changes, it will still have all the whimsy and music your little one has come to expect from CoComelon.
"JJ has been a best friend to millions of kids around the world since CoComelon made its debut," said John Derderian, Vice President, Animation Series for Netflix. "We can't wait for fans old and new to join JJ and his friends on CoComelon Lane as they visit new places, learn new lessons and experience some of their first big moments on Netflix this fall."
Each episode will follow a basic template in which JJ and his Melon Patch Academy friends will encounter a big moment and have a big emotion to go with it. With the help of imagination, creativity, the adults in their lives and, of course, songs, the little kids will learn how to process and cope with their emotions and enjoy the various challenges and adventures that come their way.
See what we mean with this sweet trailer for the series...
CoComelon Lane will premiere nine, 21-minute episodes on Nov. 17.