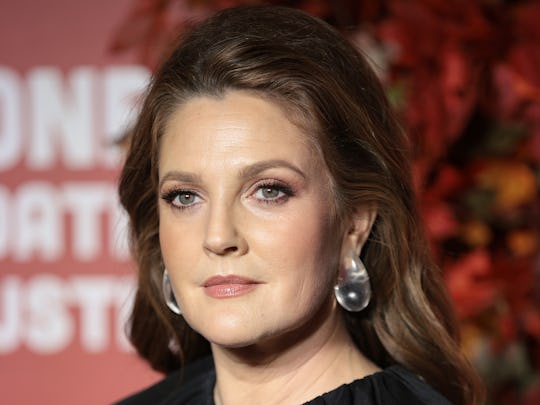 Dimitrios Kambouris/Getty Images Entertainment/Getty Images
Drew Barrymore "Respected" Her Therapist For Quitting Over Her Post-Divorce Drinking
"I said, 'I get it. I've never respected you more. You see I'm not getting better. And I hope, one day, that I can earn your trust back.'"
When Drew Barrymore and Will Kopelman divorced in 2016 after four years of marriage, the 50 First Dates star took it hard. So hard that she started drinking excessively. And in a recent interview with The Los Angeles Times, Barrymore opened up about how she eventually sought professional help to get her drinking under control.
Barrymore and Kopelman's 2016 divorce came when their two daughters, Olive and Frankie, were just 4 and 2 years old, respectively. While the two were learning to deal with co-parenting, Barrymore found herself drinking more and more to cope with her sadness. When she finally decided to seek out professional help from psychotherapist Barry Michels, he eventually quit out of frustration.
"He just said, 'I can't do this anymore,'" she told The Los Angeles Times. "It was really about my drinking. I said, 'I get it. I've never respected you more. You see I'm not getting better. And I hope, one day, that I can earn your trust back.'"
With encouragement from friends like Cameron Diaz, Barrymore eventually cut back on her drinking in 2019. Right around the time her new talk show started, which helped center her. "I think the opportunity at a show like this really hit me," she told the newspaper. "I was like, 'I can't handle this unless I'm in a really clear place.'"
In the years since her divorce from Kopelman, Barrymore has been open about how the two have found a way to make co-parenting work for them. They released a joint statement at the time of their divorce saying in part, "Our children are our universe, and we look forward to living the rest of our lives with them as the first priority." They've spent the last seven years proving that statement over and over again by showing up for their daughters.
Barrymore has also made a life of her own that is firmly entrenched in her daughters, so much so that she has admitted she has no interest in bringing a man into their lives. "I have two young girls and, like, I don't want to bring people home," she said on her talk show last June. "I think it would take me a very long time to meet someone and get to know them before I could even ever introduce them to my daughters."
One person she did bring back into her life, two years later, was the therapist who once quit on her when she struggled to stop drinking. "I don't stay stuck," she told The Los Angeles Times.