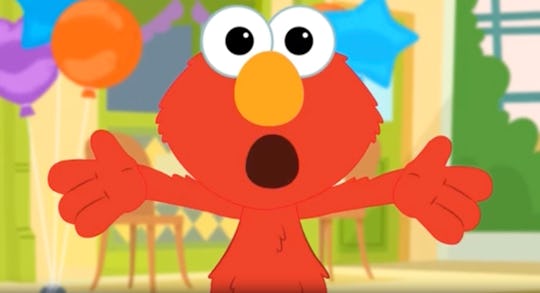 Cameo
Cookie Monster & Elmo Are Officially On Cameo
Cookie Monster is ready to say "Me love you."
Cookie Monster and Elmo are branching out and joining the gig economy. These resourceful Sesame Street characters, who are already working pretty consistently on the popular series and even on their own YouTube channels, are working hard to bring your kids personalized messages on Cameo. It's a truly elegant win/win for us all. We can pay to have Cookie Monster tell us "Happy Birthday," and he gets a little more money in his pocket or wherever he keeps his money. Those cookies don't pay for themselves, after all.
Elmo and Cookie Monster became the first-ever Sesame Street characters to join Cameo Kids. Now the two furry little monsters are available to share personalized, pre-recorded video messages with kids, no matter the occasion. Whether it's a birthday greeting, a message of congratulations, a bedtime story, or just a simple little message saying "I love you," kids (and let's be honest, adults) will be delighted to have Elmo and Cookie Monster speaking directly to them.
Family and friends can book a personal video for $25 from either Elmo or Cookie Monster on Cameo Kids, and the message will appear within 24 hours. And you might want to book it soon because Elmo "can't wait to say hello" in a promo video for Cameo.
As for Cookie Monster, he had this on brand message to share. "Me so excited to meet you," he told his potential Cameo viewers. "And maybe share a cookie or two." He really does have a one track mind. Let's never forget that he ate Lizzo's cookie flute on Sesame Street. And of course we support him completely in his laser-focus on all things cookie.
Elmo and Cookie Monster are so well known and so beloved, they are a natural fit for personalized messages on Cameo. "In today's world of digital kids' entertainment, Elmo and Cookie Monster are stars of a different magnitude. They inspire laughter, wonder and legions of fans," Steven Galanis, CEO of Cameo, said in a statement. "They are perfect additions to the Cameo Kids platform, giving parents and others a whole new way to say, 'I love you.'"
If I only have to pay $25 to get Cookie Monster to say "Me love you," that is money well spent. Even for adults.