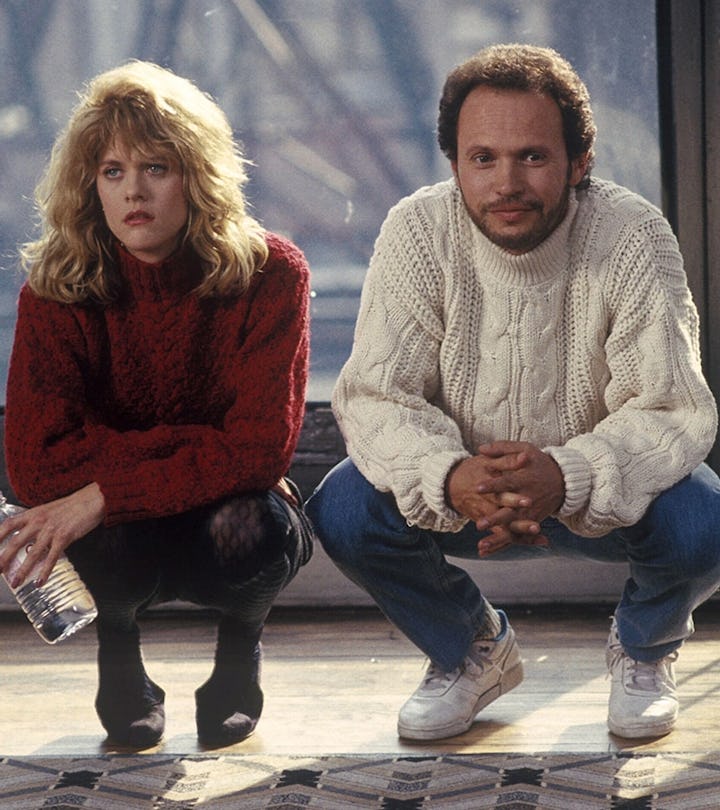 Max
10 Cozy Rom-Coms & Romantic Movies With Some Serious Fall Vibes
From rom-coms to historical epics, they all have one thing in common: vibes.
Fall means lots of different things. Big sweaters. Apple picking. Decorative gourds. Holding a large mug with two hands as you watch leaves fall. And, of course, cuddling up under a bunch of blankets to watch cozy fall movies. But where do you start? Most people would say "horror" and that's a good start, but for those of you who aren't fans of the spooky stuff, don't worry. In fact, we're suckers for love this time of year, so we've rounded up 10 cozy romantic movies to watch this fall.
Pretty much none of these movies require that they be set in the autumn, but the fact that they are, even if it's only for a little bit, gives such a sense of comfort and coziness to them. From classic rom-coms to sweeping historical epics, there's something for every mood... as long as that mood is "fall" of course.
(We'd also like to take this time to acknowledge the winners of this list, as it seems that there are some actors who are a sucker for a romantic autumn movies as well. Meg Ryan and Aidan Quinn each appear in two movies on this list and Sandra Bullock clocks in at a respectable three.)
Happy fall, y'all!