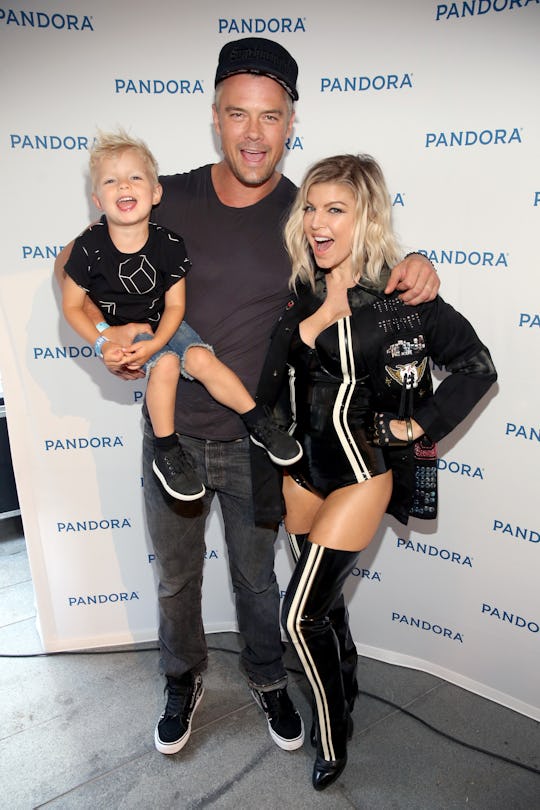 Jonathan Leibson/Getty Images Entertainment/Getty Images
Josh Duhamel Is Glad He Took Fergie's Advice About Dating After Divorce
The pair remain committed to their son, Axl.
When actor Josh Duhamel and singer Fergie ended their marriage after 10 years in 2019, they began a new relationship: co-parents to their son, Axl Jack. It's a role Duhamel opened up about in a recent interview with Fatherly.
The Shotgun Wedding star recently turned 50, and that milestone birthday had him feeling reflective about his life and his relationship with 9-year-old son Axl, who is around the same age Duhamel was when his own parents went through an acrimonious divorce. "My parents never figured it out," he told Fatherly. "And who it hurt was us. Not to bag on my parents, because they're civil now, but they don't go out of their way to talk to each other. I'm like, 'It's been 40 years. Get your sh*t together.' But they don't have the tools. And I'm OK with that."
This difficult relationship was something he considered when he went through his divorce from Fergie in 2019 and shifted to co-parenting as a single man. Fortunately for him, the Black-Eyed Peas singer was insistent that they maintain a positive relationship. "Fergie, she was very much 'No matter what, we have to be civil for Axl,'" he told the outlet, adding that she even had some input to offer in his dating life. "She was very adamant about not letting him meet people I was dating until we'd been dating for six months or something. Or was it four months? I forget. I dated a couple of girls, and he never got to meet them. Which I'm glad."
Fergie also spoke about co-parenting with Duhamel in the early days of the separation, saying at the time that she was "doing as good as you can be" before adding that the two were committed to raising their son in an episode of The Talk. "The good thing is we don't lose each other as parents," she said at the time. "Everything basically is staying the same, except we're not a romantic couple anymore."
Duhamel got married again in 2022 to 29-year-old former Miss World America Audra Mari, and the pair are apparently trying to have a baby together. Which will, of course, add another element to their shifting family dynamic. But that's the wonderful thing about laying such a strong co-parenting foundation as these two have clearly done. They'll hopefully be able to tackle those new challenges as they come. Together.