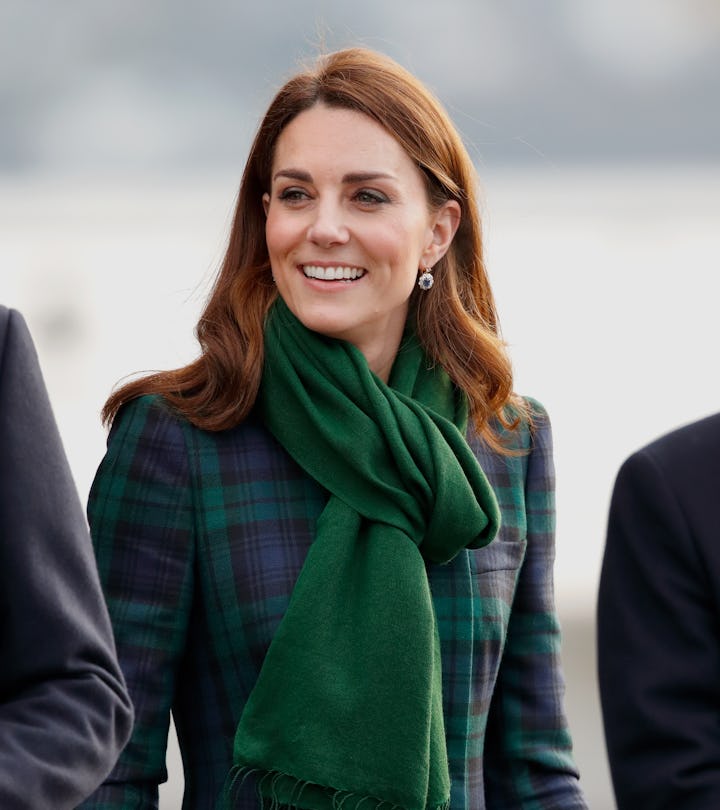 Max Mumby/Indigo/Getty Images Entertainment/Getty Images
20 Photos That Prove Kate Middleton Is The Queen Of Fall Fashion
Her boot collection alone is drool-worthy.
Even before she established herself as the Duchess of Cambridge by marrying Prince William in 2011, Kate Middleton was already the Queen of fall fashion. She brought a new sense of style to the royal family with a specialty in perfect fitting jeans and buttery soft riding boots, recalling a bit of her late mother-in-law Princess Diana while also maintaining her own outdoorsy style. And honestly no one can get enough.
Now that Kate Middleton and Prince William are parents of three adorable children, 8-year-old Prince George, 6-year-old Princess Charlotte, and 3-year-old Prince Louis respectively, it would be understandable if she let down the fashion side just slightly. Bite your tongue, that will obviously never happen. Becoming a mother and a duchess and a future queen has done nothing to curb Middleton's own down-to-earth fall fashion style. In fact, I think Kate Middleton might secretly be a huge fan of fall. Like, a pumpkin spice latte drinker and watcher of Gilmore Girls and a carver of Jack-O-Lanterns possibly even. That's how strong her fall fashion game truly is, she is basically the arbiter of all things autumnal.
That being said, if you are looking for fall fashion looks that really push the envelope... Kate Middleton is not for you. She knows what she likes, and we know we like what she likes. Simply use these looks for your everyday inspiration.