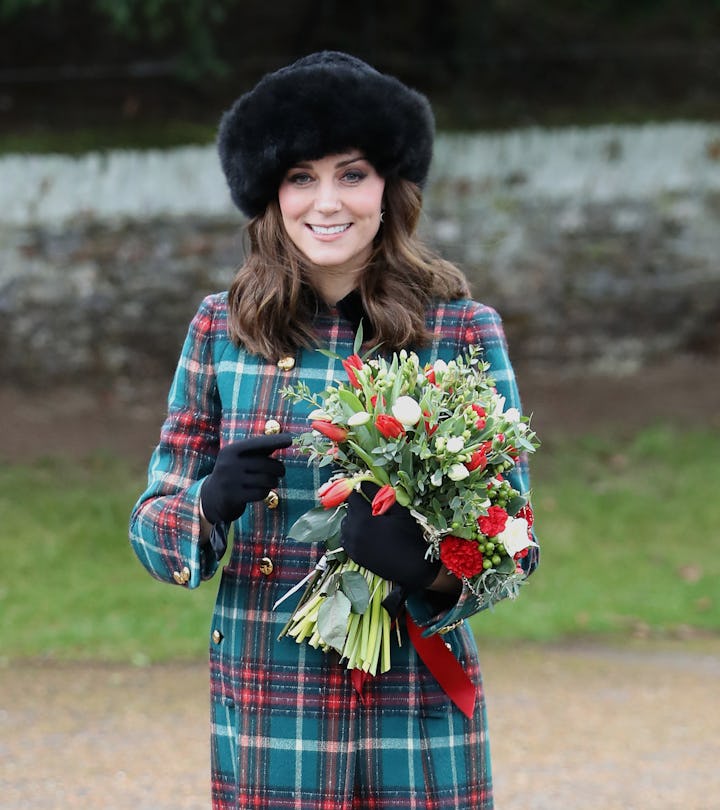 Chris Jackson/Chris Jackson Collection/Getty Images
20 Of Kate Middleton's Best Winter Looks
You can never go wrong with plaid!
The Duchess of Cambridge does not shy away from cold weather. Perhaps her seasonal sturdiness comes from growing up in Bucklebury, Berkshire, where the weather can be cold and damp. Perhaps she has simply adopted the royal family's stiff upper lip, never complain manifesto. Or perhaps Kate Middleton likes the cold weather because she knows she's a real winter on the color wheel, and this is her time to absolutely shine.
The duchess and her family, including husband Prince William and their three children, all appear to be very outdoorsy. And the winter is really no different for them. Whether the Cambridges are at a royal function or hitting the ski slopes, they all flourish when they're outside. And yes, even more importantly, the family has great outdoor fashion sense.
Particularly Kate Middleton. When she's able to trot out sumptuous coats of many colors. Turtlenecks. Plaid, so much lovely plaid. And of course, boots galore. Sturdy hikers with jeans, heeled boots with dresses, and the beloved knee high riding boots Middleton has worn for years. Sort of ironic because she reportedly is sort of frightened of horses.
Who cares? They look great with everything. Especially when it's cold outside.